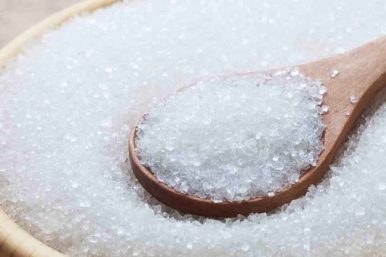 Sugar prices have fallen to a rock bottom level in a decade and are likely to drop further as the global production record collides with healthier eating.
This year, both India, the world's second-largest producer of sugar, and Thailand, the world's fourth-largest sugar producer, are having record production years, which has ballooned the surplus largely.

According to the United Nations' Food and Agriculture Organization, the global sugar production is forecast to reach a record level of 187.6 million metric tons in the 2017-18 marketing year. The substantial expected expansion in world sugar output means that production is set to surpass utilization by as much as 17 million  metric tons, the largest production surplus in history, leading to significant accumulated inventories, in both importing and exporting countries.
The sugar consumption for the 2018-19 marketing year is forecast to stand unchanged at 15.7 million tons, with growth "limited by increasing health concerns and competition from sugar and sweetener replacements," according to the FAO.
Overall, emerging markets are "experiencing turmoil, and we see expectations of lower demand going forward," Longer-term, sugar's supply surplus will eventually push prices so low that production takes a hit.