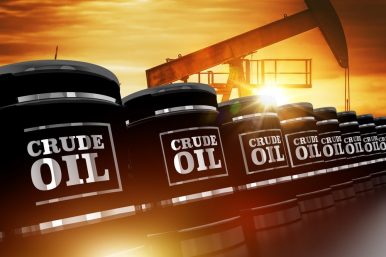 New Delhi, May 3 (UNI) India has maintained that it will continue to engage with the United States
on the issue of US sanctions on import of Iranian oil amid buzz on what would Iran's biggest oil customers, China, India and Turkey would do as the six-month-long exemption given by Trump administration ended.

"We did and I can still mention that we continue to engage with the United States on this matter," Ministry of External Affairs spokesman Raveesh Kumar told reporters here on Thursday.
In a tweet a few days ago, Union Petroleum Minister Dharmendra Pradhan asserted that the Centre had "put in place a robust plan" for adequate supply of crude oil to Indian refineries.
"There will be additional supplies from other major oil producing countries;Indian refineries are fully prepared to meet the national demand for petrol,diesel & other Petroleum products," Mr Pradhan affirmed.
The MEA spokesman also mentioned that the decision to import oil in general "is based on many factors including commercial considerations and keeping our legitimate energy and economic security interests in mind. As we have said, we are prepared to deal with the impact of the decision.'
Asked if India was 'disappointed' with the decision of the US to not extend the waiver, Mr Kumar said: "You can read whatever you want to from the statement which we have issued. We did mention and I can still mention that we continue to engage with the United States on this matter. We have conveyed to them about our energy security requirements but a decision has been taken by then and accordingly we have responded".
Iranian President Hassan Rouhani had said that Tehran will continue selling its oil despite US sanctions and said Washington's policy of putting pressure on Iran would fail in practice.
"The Americans' power is not as much as they say," he has said.
On April 22, the United States demanded that buyers of Iranian oil stop purchases by May 1 or face sanctions, ending six months of waivers that had allowed Iran's eight biggest customers, including India and China, to import limited volumes.