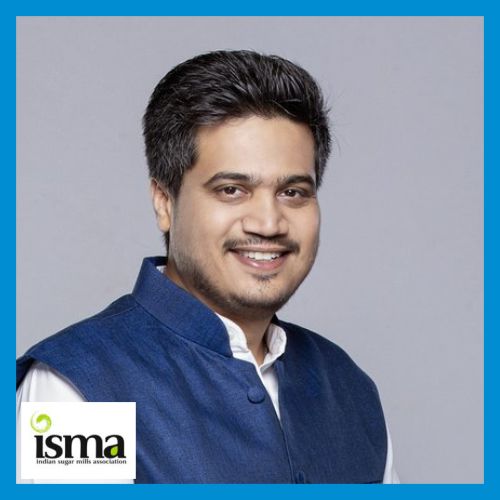 New Delhi: A comparison of the increase in the sugarcane price during the last 10-12 years, with the increase in the price of other competing crops like wheat, paddy, soya etc. confirms that the average increase in FRP for sugarcane is substantially higher than others. This has resulted in sugarcane farmers getting around 60% higher remuneration as compared to any other competing crop in the crop.
The sugar industry feels that the farm economics has got highly distorted, and favours more and more sugarcane production, even if the cane price payment to the farmers gets slightly delayed.

Speaking at the 85th Annual General Meeting of the Indian Sugar Mills Association, President – Rohit Pawar said, "There is an urgent need to correct the distortion, at least as far as the liability of sugar mills to pay cane price to the farmers is concerned. There are several various models which have been suggested by several committees, including CACP, in this regard which will take us closer to the system followed in other sugar-producing nations. It would also make us more compatible with the provisions in the WTO."
"CACP has been recommending for creation of a Fund by the Government, from which the difference between what the industry can pay as per the revenue sharing formula to the farmers, and the FRP for sugarcane that the Government wants to give to the farmers can be paid. The Fund can then bridge the gap, which in turn, will ensure that the farmers get their FRP and the industry is able to produce sugar at a reasonable cost, in tune with the revenue realization. That will make us competitive in the international market. Therefore the Government should adopt the revenue sharing formula to determine the price of sugarcane." he further added.
To Listen Revenue Sharing Formula News click on the play button.