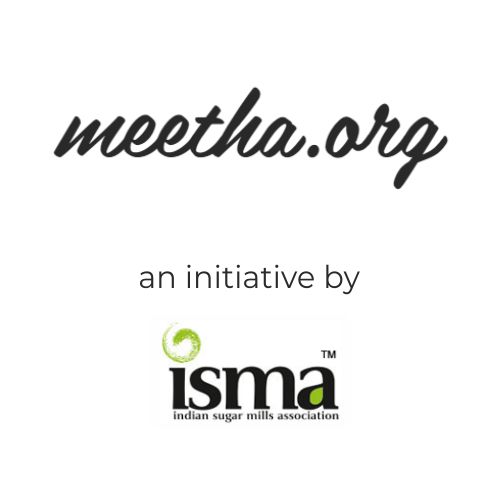 While sugar consumed in moderation is part of a healthy, balanced lifestyle, there is a lot of misinformation floating all around. Indian Sugar Mills Association (ISMA) as a responsible association felt a dire need to disseminate correct information about a food item, which is not properly understood or appreciated at least for some of its positive properties.
In talks with ChiniMandi News, a spokesperson of ISMA shared their views on bringing this development. "ISMA felt a need to develop a knowledge center around sugar. Accordingly, we decided to launch meetha.org to help in sorting out the facts from the fiction and all the grey areas in between. We are confident that via this knowledge portal, the consumers at large will get to know about sugar a lot better and empower themselves to make sweet, yet purposeful choices, so that one can understand the role of sugar in our diet and happily enjoy nature's oldest sweetener."
"www.meetha.org is a portal of ISMA for spreading awareness about sugar in India. We at Indian Sugar Mills Associations aim at creating a consumer centric portal for sharing knowledge about sugar based on evidence and science, and thereby increase consumer understanding of the importance of a nutritious, balanced and enjoyable diet, and the role of sugar therein. Through this portal, the consumer can learn and discover facts about sugar, including about the history and types of sugar, as also the difference between natural sugar and artificial sweeteners. So, whether it is research report about artificial sweeteners or more information regarding natural sugar, at www.meetha.org, the audience can discover facts from reliable sources to keep themselves and their families healthy In our words, the basic aim of the Portal is to provide all possible information about sugar, and help the consumers in taking an informed decision regarding consuming sugar and sugar sweetened products." She further explained.
There are talks about Meetha.org being launched to boost consumption of sugar in the country. Commenting on the same she said, "ISMA has launched a social media campaign to educate and spread awareness with the right information amongst the consumers on healthy eating and healthy lifestyle, as also debunk the myths surrounding sugar. As a part of this campaign, ISMA will be holding workshops & webinars making www.meetha.org as our primary platform, where experts like nutritionists, dieticians, endocrinologists, public health specialists, medical practitioners, sugar producers and consumers etc., will share their expertise, ideas and knowledge on the subject. The purpose of running such a campaign is to give the right information to the consumers in a single platform, in a world where there is a lot of confusion, with many ill-informed opinions and views of self-appointed experts. www.meetha.org, aims to be India's foremost and leading website, providing a plethora of educational information about the consumption, utilization and most importantly the value of natural sugar.
We see this portal as a proactive stance from the Industry to narrate the sugar's story, particularly where it comes from and how it plays a vital role in so many foods and beverages that are part of nutritious, balanced and (not to be forgotten) enjoyable diets, since times immemorial. Our efforts are aligned with the national goal of remaining healthy in line with the Hon'ble Prime Minister's vision of a Fit India Movement. Meetha.org has not been launched to boost consumption of sugar. Its purpose is very different, as explained."
'meetha.org' is a website designed keeping the "aam aadmi" or the common man in mind. The information is well laid out and easy to navigate through information placards. We intend to keep readers updated with periodic information that is good for health and wellbeing. Apart from playing a pivotal role in nation building, sugar is the gold standard for sweetness, and people all over the globe have been consuming it for thousands of years. The sugar industry is a vital cog in India's rural development as the country's second largest agro-based industry. Today, the sugar industry's contribution to the rural economy has a significant social and economic impact for the nation as well. The sugar industry is a green industry and is largely self- sufficient in energy needs through utilisation of bagasse for generating electricity and steam. It is a unique industry of the country which utilizes all its by-products commercially by value addition thereby contributing towards the renewable power generation and green bio-fuel. Our motto is "Eat Healthy Be Healthy", with a bottom line that no single food item is good or bad, but it is the balanced diet with a balanced nutrition and balanced flavor which is essential.
To Listen to this News click on the play button.