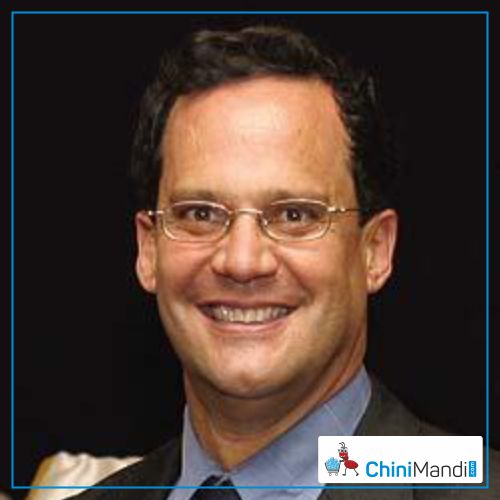 The impact of the coronavirus pandemic has been exhibiting its shades in various manners like drop in demand of sugar, consumption of sugar leaving trade flows nowhere unaffected too. The entire industry has staring eyes on how the global sugar market would take shape.
In conversation with ChiniMandi News, Mr. Jose Orive – Executive Director at International Sugar Organisation shared his views on the global sugar scenario.
Sharing his views on the post-covid effects in the global sugar market. He said, "Our fundamental view of the global supply/demand situation has changed following the inclusion of the impact of Covid-19 into national consumption figures, a reduction in underlying sugar consumption growth and higher sugar output in Brazil in recent months.
Global Deficit:
Each of the above factors has reduced the deficit by around 3 mln tonnes, with the current balance showing a statistical global deficit (the difference between world consumption and production) of 0.136 mln tonnes, down from 9.298 mln tonnes in May, albeit with a 2.1 mln tonne Covid-19 impact on consumption.
The global balance has consequently moved from being the biggest deficit in 11 years to neutral. For the 2020/21 balance our first estimates indicate a deficit of 0.724 mln tonnes. A higher allocation towards sugar production in Brazil is a significant factor in the lower projected deficit for both 2019/20 and 2020/21, alongside a 2.7 mln tonnes reduction in sugar consumption in a range of countries, as part of a major review of historic consumption growth figures in recent years. This review points to static annual changes as far back as 2015/16.
World Sugar Production:
The revised forecast puts world production at 169.579 mln tonnes, up 2.781 mln tonnes from our May estimate, but down 4.457 mln tonnes or 2.5% on the previous season. World sugar supply has been shaped by the addition of 2.997 mln tonnes to our Brazil production estimate, to bring the year-on-year increase to 8.364 mln tonnes. While this change has helped to shift the deficit to near zero, the flexibility in global supply through the ethanol parity is seemingly exhausted. With variations in the outlook for the other major producer, India, supporting the 2020/21 balance, the dominance of these two countries is at a 10-year high in terms of their share of production.
World Sugar Consumption:
World consumption in 2019/20 is expected to fall by 0.968 mln tonnes, or 0.53% from the previous season, to 169.715 mln tonnes. However, this change does not reveal the full extent of the revision, as 2018/19 consumption was lowered by 3.097 mln tonnes from our May estimate, following lower estimates for the ISO Sugar Yearbook from many countries. The 2019/20 estimate is a combination of modest consumption growth together with a 2.723 mln tonne allowance for the impact of the Covid-19 lockdown. Meanwhile, the consumption estimate for 2020/21 stands at 174.186 mln tonnes, which is a 4.261 mln tonne increase on the previous season, or around 2.436 mln tonnes above the 2019/20 figure net of the Covid-19 figure. This implies an increase of 1.97% over a two-year period from the 2018/19 consumption estimate of 170.823 mln tonnes. This is an annual growth rate of less than 1% for global consumption."
Speaking on the global sugar prices and trade flow Orive said, "The US Nominal Broad Dollar Index has weakened for the third consecutive month, highlighting the impact of the coronavirus over the US economy. The BRL depreciated to a record low in May nearly breaching the BRL6.00 per USD mark. Meanwhile, broad USD weakness has seen the EUR appreciate nearly 8% between May and mid-August. Domestic Market and Prices World market prices rose 8% between May and July. However, due to supply and demand particularities, domestic prices in markets monitored by the ISO saw mixed results with increases observed in Brazil, the EU, India, and Russia, and decreases in China. Commodity Prices After a collapse in oil prices in April, world crude oil prices have regained some lost ground, with Brent crude oil averaging USD43/barrel in July. The lifting of lockdown measures around the world and rebounding private sectors in Asia, the US and Europe have bolstered oil consumption. According to the World Bank, agricultural commodity prices also rose, but by a modest 3%. The weaker USD has been broadly supportive of commodity prices.
Raw sugar export availability is expected to total 36.410 mln tonnes in 2019/20, an increase of over 4 mln tonnes compared to the 2018/19 total of 32.236 mln tonnes, while the raw sugar total for 2020/21 has been estimated at 36.245 mln tonnes. The huge increase in the raw sugar balance can be found in Brazil (+5.675 mln tonnes), Australia (+795,000 tonnes) and India (+300,000 tonnes) while lower availability from Thailand (-1.879 mln tonnes) and Mexico (-665,000 tonnes) is also included. Meanwhile, the 2020/21 outlook sees Brazil exports rising further to 23 mln tonnes (+2.2 mln tonnes) while much-reduced Thai raws availability of 1.5 mln tonnes (-2.7 mln tonnes) is also a feature. Import demand for raw sugar is projected to rise by 3.380 mln tonnes in 2019/20. Demand from China is expected to increase by 1.7 mln tonnes while shipments to refinery destinations, such as India, Bangladesh, Saudi Arabia, Nigeria, and Algeria have all added to import volumes. The EU, incorporating the UK, is also expected to increase import volumes. For 2020/21, the make-up of import flows is broadly similar to this year, with the exception of India, which is expected to decline in line with, but not as a result of, bigger domestic production.
White sugar export availability is expected to decline in both 2019/20 (-1.183 mln tonnes) and 2020/21 (-11,000 tonnes), even though Indian exports are expected to continue increasing and lower exports from Thailand are expected to reduce white sugar shipments by only around 189,000 tonnes in 2020/21. Instead, it is the reduction in Russian exports in 2020/21 to 300,000 tonnes from 1.7 mln tonnes in 2019/20, which represents both the counterweight for reduced EU exports of 839,000 tonnes in 2019/20, as well as the main driver for the decline in 2020/21. Year-on-year increases in import demand for white sugar in 2019/20 have been noted for Pakistan (+630,000 tonnes) and the USA (+427,000 tonnes) after production declines"
Throwing light on the World Ethanol Production he added, "World ethanol production in 2020 has been revised lower, to 100.4 bln litres, as Brazilian mills have continued to focus on sugar production, rather than ethanol. Global ethanol consumption in 2020 is projected to reach 99.4 bln litres, 12.7 bln litres below 2019 and the lowest level since 2015. As countries relax containment measures, mobility has begun to recover, however, significant uncertainty remains in terms of the long-term impact of the pandemic on fuel demand and the effects of economic stimuli by individual governments. For 2021, preliminary projections point to a recovery in consumption to 109.3 bln litres. Global ethanol trade in 2020 will continue to be dominated by US exports, though these are expected to fall for a second consecutive year, owing to weaker fuel usage in destination markets. Brazil's exports of ethanol, on the other hand, are expected to rise as producers benefit from a weaker BRL."
To Listen to this News click on the play button.