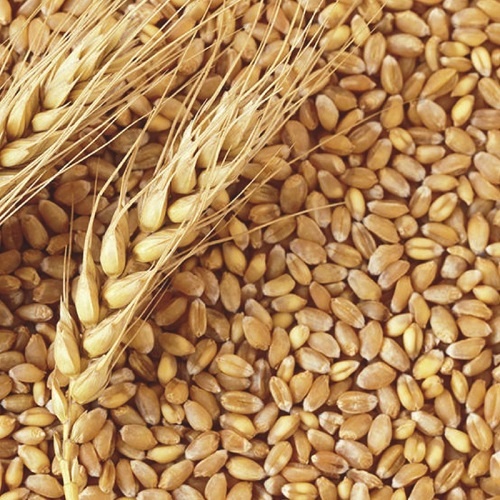 Udhampur (Jammu Kashmir) [India], May 14 ( ANI): Wheat farmers in far-flung Kambal Danga Panchayat in Udhampur district are opting to thresh their crops with a tractor thresher. Wheat tractor thresher saves time and energy and increases efficiency to do more farm work, say farmers here, said the farmers.
Earlier, due to the non-availability of thresher machines in rural areas, farmers used to manually thresh the wheat crop and it used to take 9-10 days depending on the quantity of the crop. But now with the help of modern thrashers, it takes two or three hours to thresh wheat crops, farmers say.
Wheat threshing work is going on in Panchayat Kambal danga where many farmers thresh their wheat crop with the help of Modern technology Tractor thresher Machines.
They get these tractor-thrasher machines as part of the Jammu and Kashmir government's plan to modernise the agricultural sector of the Union territory.
Ashok Kumar, a young farmer from Kambal Danga panchayat, said that for a long time, he faced hardship during the cutting of Wheat crops as he used to do everything manually and it took a very long time but thanks to the government's drive to modernising the agricultural sector now thrashing of wheat work have become easy.
Shashi Paul, Sarpanch Panchayat Halqa Kambal Danga of district Udhampur, said that modernization in the agriculture sector eases the work of farmers. He added that work which takes 9-10 days now reduces to hours.
Sanjeev Gupta Agriculture extension officer said that they cover 21 Panchayat here and under the Guidance of the Agriculture Sub Divisional officer they conduct the thrashing of the wheat crops here at Kambal danga Panchayat of District Udhampur.
Shiv Parshotam Jyoti Sub Divisional Agriculture officer in Udhampur said that they give hybrid seeds to the farmers due to this bumper crop produced this year. However, recent unseasonal rainfall damaged a few crops here. (ANI)