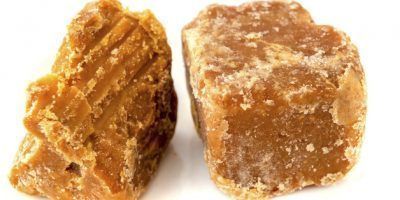 Kolhapur, Maharashtra: Premium grade jaggery was sold at Rs 5,100 per quintal during Diwali Padwa on Monday in Kolhapur APMC. The rate, however, is lower when compared with last year rates.
Farmers said, "Last year the rate of the jaggery was Rs 5,600 per quintal. The untimely rainfall and bad weather affected the quality of jaggery this year."
The jaggery is sold at a high rate during Padwa and the rates later are lowered gradually. The rate of third-grade jaggery was recorded at Rs 2,800 per quintal. The farmers were expecting at least around Rs 4,500 per quintal.