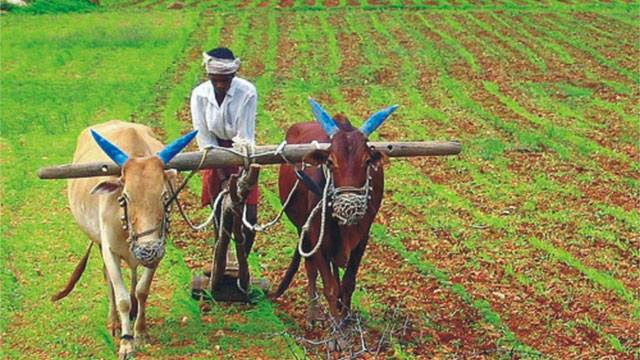 Union minister Arun Jaitley today suggested a uniform set of policies for the agriculture sector across the country so that farmers benefit the most and their income doubles. The agriculture sector is an area that bothers both the Centre and the states with both the governments making policies for the sector, Jaitley said while addressing the 37th foundation day of farm-focused lender Nabard through a video link, and added the same approach that helped roll out GST can be adopted in the case of farm policies as well.
"If there is any area in the economy where we can give an example to the world and to ourselves of co-operative federalism, it's the agriculture sector. It can benefit the people more than what GST has done," said Jaitley.
He also said GST is the first example of the Centre and the states coming together to run a new tax regime on the basis of federal structure.
If the states and the Centre support each other on the basis of this federal model, the farm sector will reap the maximum benefits, which Jaitley said will uplift the farmers and help in achieving the target of increasing their income by two times.
He pointed out that states which focused on the agriculture sector by increasing farmers income have been re-elected and those who neglected the priorities of this sector, have paid the price.
Earlier, after addressing the Nabard celebrations, junior finance minister SP Shukla said the government has finalised eight names for the post of managing directors and chief executive officers of state-run banks, but did not say when the announcements will be made public.
Earlier this month, the Banks Board Bureau (BBB) recommended names of 14 senior officials for these posts for various public sector banks.It has also suggested appointing State Bank of India's chief financial officer Anshula Kant as a managing director of the nation's largest lender.