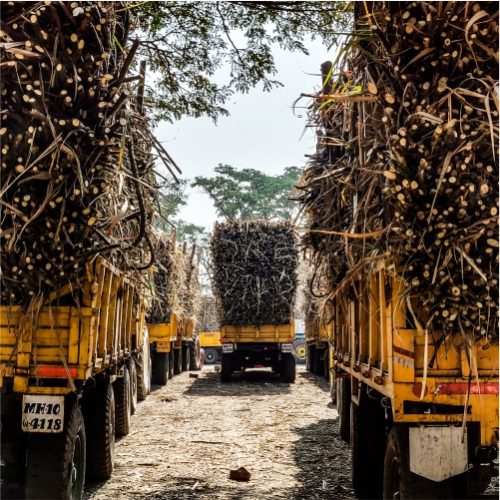 Sitanagaram: NCS sugar in Sitanagaram, Andhra Pradesh is likely to face government action if it fails to pay farmers sugarcane arrears. On September 13, Vizianagaram Joint Collector K. Venkata Ramana Reddy instructed the factory to pay 20 crore dues to farmers immediately. Ramana Reddy asked mill if required, then sell off its properties and molasses.
To discuss the cane arrears issue, Joint Collector held meeting with NCS Sugars Managing Director Narayanam Srinivas.

Claiming that the mill is not in a position to clear the dues in one go, Srinivas said the factory is suffering from the financial crisis.
Due to non-payment of sugarcane dues, farmers have intensified their protest. The government had introduced various measures, hike in the MSP of sugar, soft loan scheme, and sugar export subsidy to help millers clear mounting sugarcane dues. But, sugar mills across the country failed to clear it, citing surplus sugar and depressed sugar prices.
Ramana Reddy asked the mill to explore all options of raising money and also said if required then sell 7,750 metric tonnes of molasses, which would fetch around 4.5 crore rupees.
Joint Collector gave three months deadline to sugar mill to clear the dues, and failing to pay same will attract the action against the mill. He said that mill should not stop sugar crushing in the coming season as many farmers have already planted sugarcane in thousands of acres.
To Listen NCS Sugars News click on the player button.