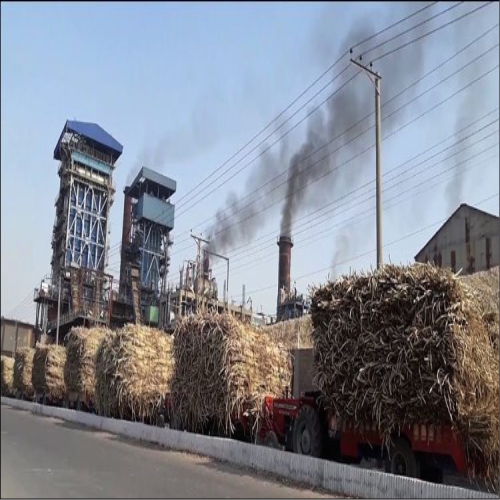 To Listen To This News Click On A Button Below To The Image

Karnal: Unhappy over the closure of Piccadilly sugar mill on Wednesday, a large number of sugarcane farmers staged a protest outside the mill.
According to the mill authorities, the mill was closed following the order issued by the Haryana State Pollution Control Board (HSPCB) and the National Green Tribunal.
The farmers under the banner of the Bharatiya Kisan Union and the Ganna Sangharsh Samiti has started sit-in agitation at the gate of the mill demanding a relaxation of one month for the crushing. Darpan Kamboj, tehsildar of Indri and DSP Randhir Singh tried to pacify farmers, but they have threatened to intensify protest if demands are not met.
Karan Singh, an adviser to the mill, said, "We were warned of dire consequences and had to shut mill. We cannot go against NGT order though we are with farmers. 69 lakh quintals of sugarcane were crushed last year while only 52.75 lakh quintals have been crushed this year."
"The authorities assured us that mill would complete this crushing season, but they closed it without informing us on Tuesday. We want one-month relaxation for the mill to start crushing." said, Rampal Chahal, president of Ganna Sangharsh Samiti.
Authorities assured farmers that their remaining crop would be adjusted in other mills, but the agitators blocked the road for their demand. The blockade was removed after the intervention of farmers leader. The Kisan Panchayat will be held on Wednesday to discuss their next move.
Download ChiniMandi News App :  http://bit.ly/ChiniMandiApp