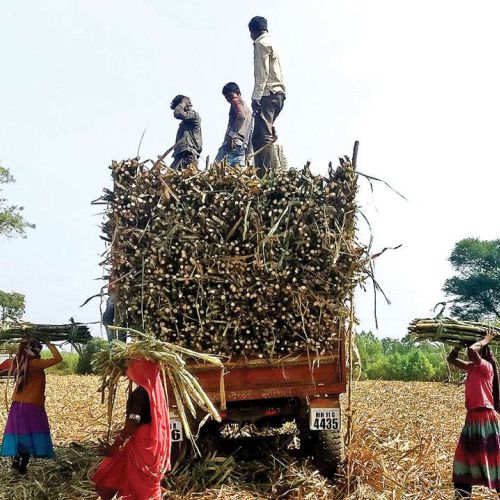 Ponda: The farmers from Karnataka have opposed the Goa state government's decision to send local sugarcane to Karnataka Sugar mills and have threatened to block the trucks transporting cane from Goa to Karnataka. The farmers have demanded the mill to pay their dues before transporting cane to Goa.
A delegation of farmers met mill administration and threatened to agitate from Tuesday if Sanjivani mill fails to clear the dues. Karnataka had last year supplied 17,491 tonnes of sugarcane to Sanjivani mill, and it has paid according to Rs 1,500 per tonne to farmers. The mill had fixed the rate of cane at Rs 2,600 per tonne. The farmers allege that the mill had promised a rate of Rs 3200 per tonne but has now reduced the offer to Rs 2,600 per tonne. According to the reports, the sugar mill owes around Rs 1.9 crores to sugarcane farmers.
The factory is facing financial trouble due to a lack of adequate supply of cane. State chief minister Pramod Sawant had assured farmers that those who produce sugarcane this season would not incur any loss. The government will purchase their sugarcane and supply it to the sugar mills in other states, besides providing support price to these farmers.