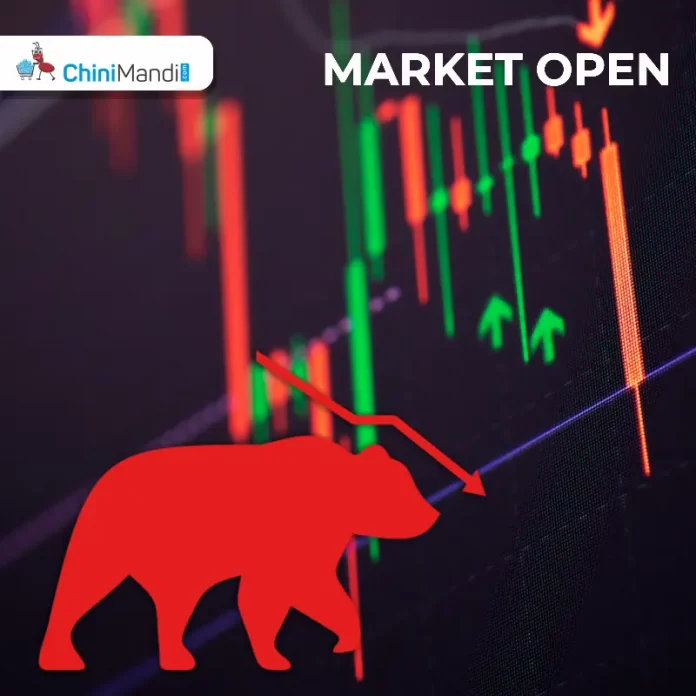 Mumbai (Maharashtra) [India], April 13 (ANI): Domestic equity indices made losses on Thursday morning. Weak cues were prevalent across indices in global markets. Though retail inflation eased and settled within RBI's target range in March, it failed to pull up the key indices, namely Sensex and Nifty, in the early trade on Thursday.
BSE Sensex was down 43 points to 60,349.14 while NSE Nifty lost 10 points to 17,802.55 on Thursday morning. BSE Financial Services, BSE FMCG, S&P BSE Energy were trading in the positive territory while BSE IT was trading in the negative territory.
At 10:23 am, Sensex was trading 85.42 points lower 60,307.35, whereas Nifty was trading 18.35 points down at 17,794.05.
In the US markets, Dow Jones was trading 38 points down, Nasdaq declined 102 points and S&P 500 lost 16 points.
In the Asian markets, Hong Kong's Hang Seng dropped 171 points, Japan's Nikkei gained 25 points and China's Shanghai lost 2.73 and Thailand's SET declined 4 points on early Thursday.
In the European markets, BEL, CAC, Amsterdam Exchange and Deutsche Borse were trading in the positive territory. FTSE 100 was up 46 points and Madrid was trading in the green when Asian markets opened on Thursday.
On Wednesday, Sensex rose by 235.05 points, closing at 60,392.77, while the Nifty 50 index added 90.10 points or 0.51 per cent, finishing at 17,812.40.
Retail inflation in March fell to a 15-month low of 5.66 per cent and came back to the Reserve Bank's comfort level of 6 per cent, as prices of vegetables and protein-rich items eased, showed government data released on Wednesday.
The retail inflation based on Consumer Price Index (CPI) was 6.44 per cent in February 2023 and 6.95 per cent in the year-ago period. The previous low was also 5.66 in December 2021.
Yesterday, the International Monetary Fund (IMF) cut its gross domestic product (GDP) growth forecast for India for the financial year 2023-24 by 20 basis points to 5.9 per cent. IMF Chief Economist Pierre-Olivier Gourinchas said while the global economy's gradual recovery is on track, the recent banking instability has highlighted the fragilities in the rebound story. (ANI)
Track Live Share Market Chart and live Forex rates chart at ChiniMandi.