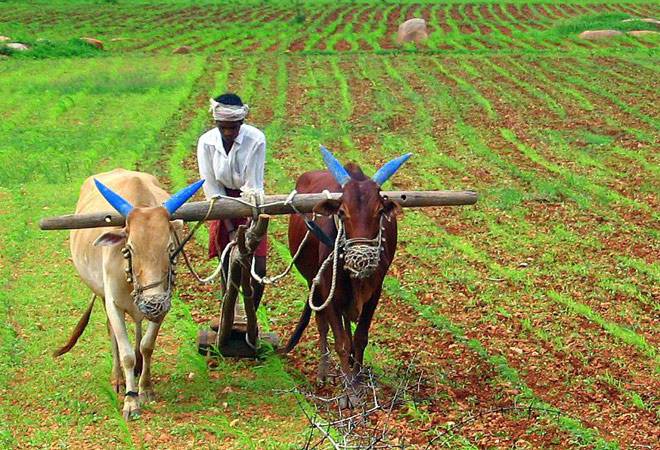 New Delhi: Planting of rain-fed kharif crops is lagging behind normal area sown by this time of the year, according to data released by the agriculture ministry on Friday. Planting is, however, likely to pick up pace as the south-west monsoon progresses through the country.
The June to September south-west monsoon, which irrigates over half of India's crop area, is currently stalled and has so far seen a deficit of 10% compared to normal or a 50-year average. Till Friday, about 42% of the country's area has seen a deficit of 19% or more compared to normal, according to the India Meteorological Department (IMD).
So far, about 11.6 million hectares have been planted with crops such as rice, pulses, oilseeds, cotton and sugarcane, according to data shared by the agriculture ministry. Planting so far is 12.5% less than last year and about 9% less than the five-year average.
Normally, during the kharif crop season, about 106 million hectares are planted. While the onset of monsoon kick-starts sowing in June, which continues through mid-July, harvesting of crops begins by October.
Planting of rice, pulses, coarse grains and oilseeds is likely to pick up pace as the monsoon advances into central, northern and western India. However, the data shows that so far cotton has been planted in about 2 million hectares, about 12% less than the five-year average.
While the area under cotton in Telangana and Gujarat is less because of deficit rains, farmers in Punjab have reduced area under plantation for the crop and shifted to rice where price and production risks are lower.
However, despite a glut and mounting payment arrears to farmers, sugarcane area is 4.6% higher than the five-year average, and marginally higher than last year. So far about 5 million hectares have been planted under sugarcane, compared to 4.7 million hectares last year, the data showed.
Data from IMD showed that so far 14 of the 36 meteorological subdivisions covering about 42% of India's area has seen deficit rains. Region-wise, the deficit is 29% in east and north-eastern India, 21% in north-west and 8% in central India. The southern peninsular region, however, has seen surplus rains at 30% above normal.