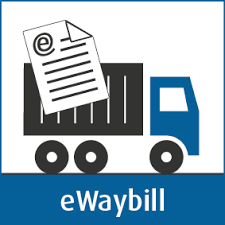 Image Credits: Quora
Under the GST (Goods and Services Tax) system, the electronic way bill or e-way bill is a document that has to be produced by businesses and transporters for the transit of goods worth more than Rs 50,000 from one state to another.

The government said GST e-Way bill rollout has been smooth with no technical glitches, about 2.59 lakh e-way bills for goods & were generated on 1 April.
The bill was originally initiated on 1st February, 2018 & was identified as an amplification to tackle bypassing of tax. The e-way bill is mandatorily to be carried by the transporters after being generated online under the GST system. The bill consist details of the goods, the consignor's, transporter & recipient.
The bill can be produced or negated via SMS, official e-way bill application & by the website integration. The generation of an e-way bill produces a unique EBN (e-way bill number).
A penalty of Rs.10,000/-or the tax avoided whichever amount higher would be levied if a delivery is found without an e-way bill.
The official website for e-way Bill ewaybill.nic.in
​