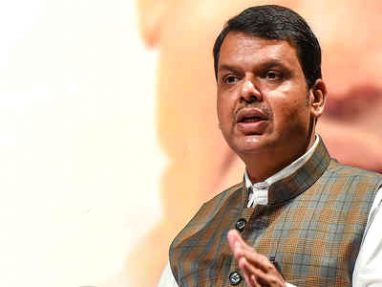 To discuss how to overcome sugar crisis prevailing in the state, Kolhapur's sugar millers will meet Maharashtra Chief Minister Devendra Fadnavis on January 8. Again they will chair a meeting with Guardian minister Chandrakant Patil in this regard on January 10. Sugar millers from the district, on January 6, had conducted meeting in a private hotel to discuss possibilities on how to pay FRP, but they failed to reach on consensus, following which they approached CM Fadnavis to seek his assistance on the matter.
Following are the demands, sugar millers are likely to put in front of CM Fadnavis:
-To increase the minimum selling price from Rs 29 to RS 34
-To permit to pay FRP payment in two installments or grant a subsidy to pay FRP at one go
There is a surplus of sugar stock and no increment in the minimum selling price, which led to the financial distress for sugar millers. The factories have been unable to pay the sugarcane farmers their dues owing to the decline in price of sugar. It has become difficult for millers to pay FRP in one installment, and on the other hand government and Swabhimani Shetkari Sanghatana are firm on their stand to pay FRP to farmers at one go, this has created a hurdle for millers. Also, as sugarcane farmers failed to receive FRP on time, they are unable to aid in the sugar production process.
Previously, Fadnavis had assured that there would be a rise in the price of the minimum sugar selling price of sugar, but still, it has not been executed and put sugar mills in trouble.
Farmers organisation firm on their stand
Meanwhile, farmers organisation are firm on their stand that if sugar mills fail to provide FRP in one installment, they will stop the cane crushing of the mills. They also warned of launching an agitation.