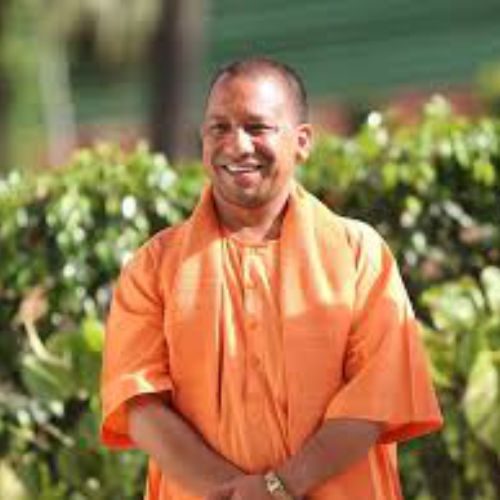 Lucknow (Uttar Pradesh), October 2 (ANI): The Uttar Pradesh government is gearing up to make 'Krishi Kumbh 2.0', which is likely to be held in the second week of December, a global event, an official statement said.
The last Krishi Kumbh was organised in 2018.

"Reviewing preparations for Krishi Kumbh 2.0 at a high-level meeting on Saturday, Chief Minister Yogi Adityanath said that every district of the state, as well as every state of the country, should participate in Uttar Pradesh Krishi Kumbh 2.0, displaying the best practices taking place in the agriculture sector," according to a press release by the Chief Minister's office.
He added: "This will enable our farmers to become more prosperous from the technical point of view. This event will provide information on technology and innovation being adopted in the agriculture sector across the world, from seed to market."
The Chief Minister said that "more than 2 lakh farmers, 10 partner countries, and more than 500 national/international companies/institutions are likely to participate in the second edition of Krishi Kumbh."
"Ministers of the Government of India, reputed national and international companies/institutions of agriculture and related sectors, all agricultural universities, agricultural science centres, and progressive farmers should be invited to participate in the event," he said.
Discussing the global nature of the conference, the Chief Minister said that "many innovative works related to farming are being done in countries like Japan, Israel, Croatia, Poland, Peru, Germany, US, Philippines, South Korea, and Indonesia."
"On the lines of the Global Investors Summit, efforts should be made to contact the Indian embassies/high commissions in the respective countries and make these countries participants in Krishi Kumbh as partner countries", he pointed out.
It is worth mentioning here that the main event of the conference will be held at the Indian Sugarcane Research Institute in Lucknow, while before this, a curtain raiser event will also be organised in New Delhi, according to the press release.
Elaborating on the various aspects of Krishi Kumbh, the Chief Minister said that "discussions should be organised on cow-based natural farming, preparedness to face the challenges of climate change, promotion of food grains, FPO based businesses, reducing the cost of farming, along with stubble management, and efforts to increase the contribution of the agriculture sector to make the state a USD1 trillion economy."
"As per the instructions of the Chief Minister, various departments/organizations will organise seminars with the participation of experts and exhibitions on a wide range of subjects, including integrated farming, the use of drones, the achievements of the horticulture sector, cattle protection, the progress of the silk industry, agroforestry, floriculture, agricultural entrepreneurship, agricultural diversification, agri startup, digital agriculture, etc.," according to the press release.
A state-level workshop will be organised in October to introduce the specialities of tasty and nutritious millets like Jowar, Bajra, Madua, Sawa, Kodo, Kakun, Kutki, Chena, Kuttu, and Ramdana, the release added.
As per the instructions of Chief Minister Yogi Adityanath, various products/dishes of millets will be demonstrated in this workshop organised under the Uttar Pradesh Shri Anna (Millets) Revitalization Programme. FPOs, entrepreneurs, and farmers working on millets will be honoured. Along with public representatives, hotel associations/chefs, schoolchildren, FPOs, etc. will also be invited to this special workshop on Millets proposed at Indira Gandhi Pratishthan, Lucknow, according to the press release. (ANI)