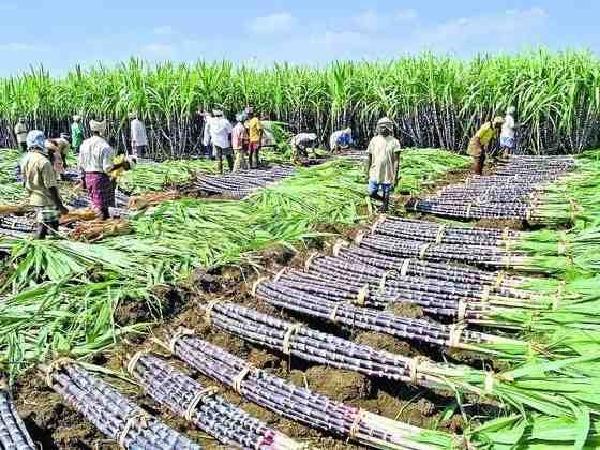 Meerut: Sukarma Singh of Shehzadpur village in Bijnor had Rs 1 lakh worth of loan waived off during the much publicised farm loan waiver scheme by the Yogi government, but today he still has Rs 3 lakh in loans to repay.
Barkaatpur sugar mill is still to pay Sukarma's cane dues amounting to Rs 2.5 lakh. Similarly, Rajinder Singh, a farmer of Chamrola village of Muzaffarnagar got a loan waiver of Rs 56,000 but now has a loan of Rs 1 lakh.
With sugar mills defaulting in timely payment to farmers, those who are in dire need of funds are again falling into a debt trap and feel that the loan waiver was not of much use to them.
Currently, a whopping sum of Rs 13,000 crore is due to farmers by the sugar mills in UP. Farmers need money to clear out the old crop and prepare the fields for the next harvest season.
Farmers have to pay mounting power bills and labour wages as well. Sachin Tyagi, a Meerut farmer said, "Loan waiver scheme was just eyewash. Only defaulters benefited from the scheme and not the genuine farmers who pay their loans on time. The scheme was announced in financial year 2017-18 for the unpaid loans up to March 2016. We are still under debt. If government really cares then it must devise a strategy to enable sugar mills to pay farmers on time."
Owing to glut in the market of finished sugar leading to plummeting of prices, sugar mills have shown inability to pay to the farmers as they claim they are unable to break even at current price levels.
The UP government had waived loans of farmers totalling Rs 36,000 crore in multiple phases. Loans of up to Rs 1 lakh of an individual farmer were waived off.