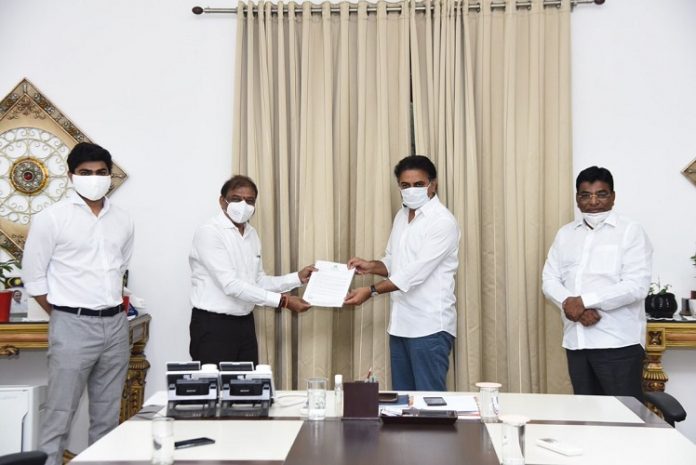 Khammam: Helping the state government to fight against the coronavirus pandemic, the Madhucon Sugar and Power Industries Limited and Nama Muthaiah Memorial Trust donated hand sanitiser worth Rs 1.50 crore to the Chief Minister Relief Fund.
The letter in connection with the donation was handed over to the KT Rama Rao, IT, Industries Minister by the representatives of the Company in Hyderabad.

Minister has thanked the company in his official Twitter account. In a tweet he said, "Wholeheartedly thank Madhucon Sugar and Power Industries Ltd for donating Rs. 1.50 Crore worth Ethanol based sanitizers and masks in Khammam district during this #COVID19 pandemic: Minister @KTRTRS."
The sanitiser will be distributed through the district collector to the health and medical staff and the volunteers and sanitary workers fighting against the Covid-19 virus and saving lives of people. The sanitiser is produced as per the standards set by the World Health Organisation (WHO).
The company is also distributing the face masks, sanitiser containers and providing other essential commodities including food to the needy in the district.