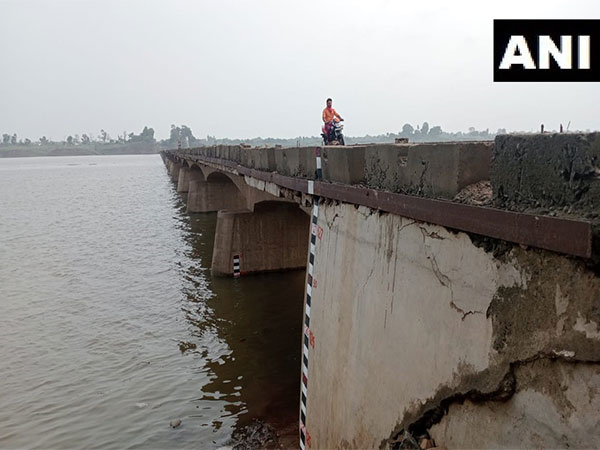 Barwani (Madhya Pradesh) [India], July 13 (ANI): The Narmada River crossed the danger mark, with the level of water reaching 124.360 meters on Thursday morning, in the Barwani district of Madhya Pradesh.
According to the officials, the water level of the river was recorded at 123.500 metres, exceeding the danger level of 123.500 metres at the Rajghat in Barwani.
Sub Divisional Magistrate (SDM) Ghanshyam Dhangar stated that as the river was flowing above the danger level at Rajghat, nearby areas had been evacuated.
"The adjacent areas have been evacuated. The administration is monitoring the situation," added SDM Dhangar.
Meanwhile, the Yamuna River in the national capital continued to flow over the danger mark, with the water level reaching 208.46 metres on Thursday morning, officials informed.
Further, according to officials, the water level of the Yamuna, on the Old Railway Bridge, was recorded at 208.46 meters at 7 am on Thursday. (ANI)