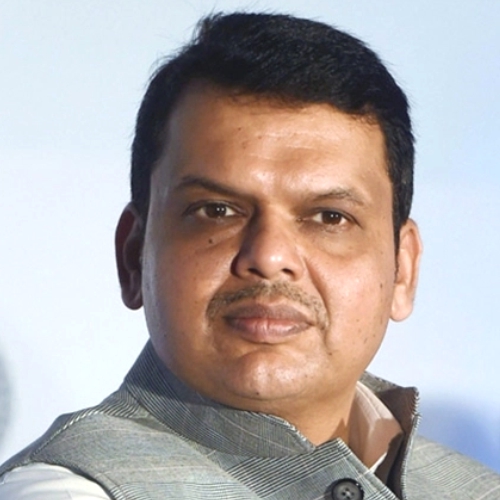 Beed, June 3 (UNI) Maharashtra Chief Minister Devendra Fadnavis on Monday asserted that the state government will fulfil the dream of late Gopinath Munde's all-round development as well as drought-free Marathwada region.
The CM was speaking at a commemorative function organized at the 'Gopinath Gad' in Pangari village of Parli here in accordance with the fifth death anniversary of Gopinath Munde,who died eight days after taking oath as the cabinet minister in the previous NDA government.
CM Fadnavis paid homage to late Munde and remembered him as "a great personality of Maharashtra who fought his entire life for the welfare of downtrodden and deprived in society."
He said that the state is working to fulfil late Munde's dream of developed and drought-free Marathwada.
Briefing about the efforts undertaken by the government to combat drought,he told that river inter-linking projects have been undertaken in collaboration with the Centre with a vision to divert western river flow towards the Godavari basin.
He also discussed about the Marathwada Watergrid project and informed that other five projects worth Rs 20,000 crore have been approved.
He forecast that post-completion of the projects,water will be made available for the purpose of farming and drinking to the villages through closed pipes lines.
He further said that around 25 thousand million cubic feet water from Krishna river will be diverted towards the Marathwada region and added that the state government has given the approval for the project.
"The Nagar-Beed-Parli railway line project was in progress and will be completed very soon," he assured.
The CM stated that the Centre has given Rs 1,300 crore for drought mitigation and mentioned that more funds will be procured, if needed, hence the people should not worry as the government stands with them.
The function was attended by the State Legislative Assembly speaker Haribhau Bagade, Union Minister of State Raosaheb Danve, late Munde's duo daughters state minister Pankaja and MP Dr Pritam, newly-elected BJP MPs Sujay Vikhe Patil, Sanjay Jadhav, Sudhakar Shringare, Prataprao Patil Chikhalikar, Jai Siddheshwar Swamy, Ranjit Nimbalkar, Omraje Nimbalkar, and Hemant Patil.