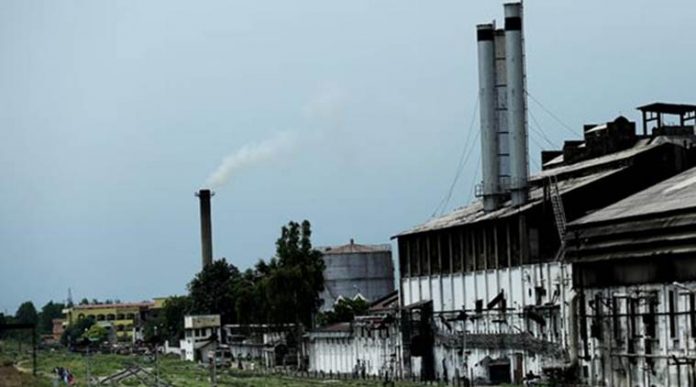 Sugar mills in the state have started receiving notices from the office of the sugar commissioner, asking them to calculate and pay farmers interest on their unpaid cane dues. At least 96 mills have received notices for payment of dues, which, as on May 1, was Rs 1,768.29 crore.
The Sugarcane Control Order of 1966 mandates payment of the Fair and Remunerative Price (FRP) to the growers within 14 days of delivery of cane. Mills have to pay farmers an interest at the rate of 15 per cent if they fail to adhere to the timeline but, in most cases, the law is not implemented strictly. Prahlad Ingole, Nanded district president of the Swabhimani Shetkari Sanghathana, had approached the Aurangabad bench of the Bombay High Court to compel mills in Nanded division to pay such interest. Following the directions of the High Court, the sugar commissioner had started calculation of the interest but mills were not compelled to pay the interest.
Of the 187 mills, which had taken season this year, only 71 have cleared 100 per cent of the arrears while the rest are in various stages of payment. The mills that are yet to clear dues are being issued notices while calculation of interest for individual farmer will be taken up later.
Sugar prices, which had surged following the announcement of Rs 7,000 crore package for the sector a few weeks ago, have again taken a beating. Prices that had breached the Rs 3,200-per quintal mark five days ago are now in the range of Rs 2,900-2,970.
Mukesh Kuvadiya, general secretary of the Bombay Sugar Merchants' Association, said the price slide was due to less demand. "There is no festival in the offing so mills are finding it difficult to sell their stock," he added. Traders were pessimistic about chances of immediate rise in sugar prices.
Meanwhile, the farmers' bodies have decided to rev up their demands for payment of dues. Farmer leader and MP Raju Shetti said his organisation, the Swabhimani Shetkari Sanghtana, will be taking out a morcha on June 29 at the sugar commissioner's office in Pune to press for their demands. "The commissioner should auction off sugar and other properties of the mills to recover our dues," said Shetti.