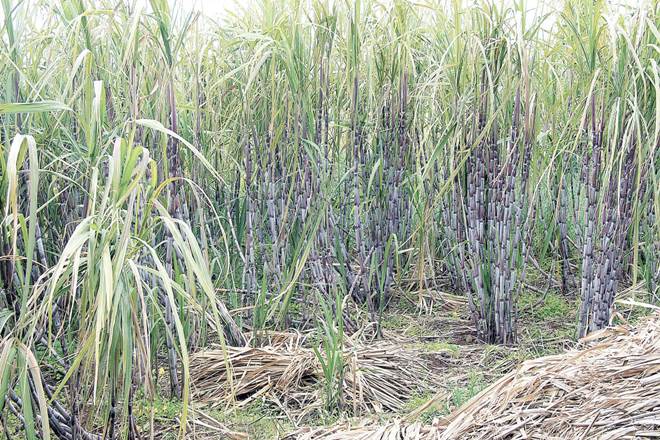 Maharashtra's cane crushing season of 2018-19 shall commence from October 1, 2018, Maharashtra cooperation minister Subhash Deshmukh said on Thursday. The government has taken this decision after discussions with all the stakeholders involved, he said. "The government is gearing up to commence crushing early due to excess production in several cane growing regions," he added, citing the example of Aurangabad division that has less sugar factories and excess cane for crushing.
The review meeting will also decide on number of sick sugar factory units to be restarted, the minister said. The government is looking at starting atleast 10 sick units. Around 195 factories will commence crushing this season, he said. After commencing crushing factories shall be asked to produce raw sugar for a short period in order to encourage exports, he said. According to Deshmukh, factories have sought a minimum floor price for exports as well. A proposal shall be sent to the Centre shortly.

Some factories, however, are finding it difficult to raise finance for the new crushing season as they have gone into the red due to falling sugar prices in the last season. "A committee consisting of representatives from Nabard, Maharashtra State Cooperative Bank and sugar factories will submit recommendations before the government on issues related to the sector. Planning needs to be done in such a manner so as to ensure that all crushing is done, farmers get their cane payments and bankers also recover their dues in time," Deshmukh said.
Meanwhile, chief minister Devendra Fadnavis is slated to hold a review meeting on drip irrigation for the sector. The finance related issues are also likely to come up at the meet. Farmers in the state are expected to get R22,000 crore in Fair and Remunerative Price (FRP) payments.
This season, a total of 11.62 lakh hectares has come under cane cultivation in Maharashtra with 948 lakh tonnes of cane to be made available for crushing. Productivity is expected to be some 90 tonnes per hectare and the total sugar production is expected to touch 107 lakh tonnes to 110 lakh tonnes. Vigilance squads shall be appointed to check weighing scales at factories and crushing licences shall be issued online. The Western Indian Sugar Mills Association (WISMA), an apex body of private millers, has been seeking an early start to the crushing season in Maharashtra for 2018-19.