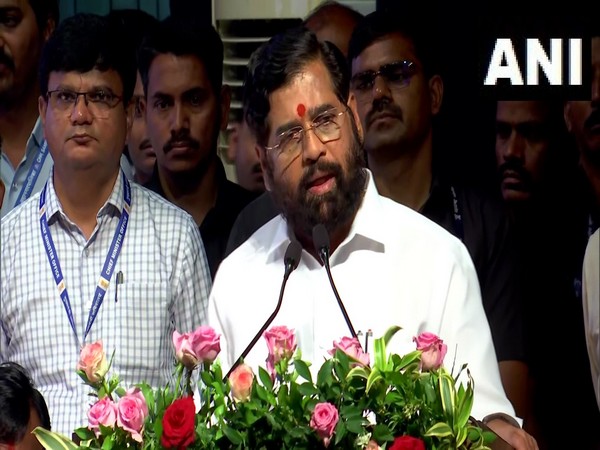 Chhatrapati Sambhaji Nagar (Maharashtra) [India], September 16 (ANI): Maharashtra Chief Minister Eknath Shinde on Saturday reiterated his ambition to achieve a USD 1 trillion state economy with the country aiming to achieve a USD 5 trillion economy.
While inaugurating various development programs at Chhatrapati Sambhaji Nagar, Maharashtra CM Eknath Shinde said, "Our country has become the fifth-largest economy in the world. It is the goal of Prime Minister Narendra Modi to achieve a USD 5 trillion economy and it is our (Maharashtra's) goal to achieve a USD 1 trillion economy."
Indian economy is currently ranked fifth and is behind the US, China, Japan, and Germany.
In 2014 when Narendra Modi was sworn in as the Prime Minister, India was the 10th largest economy. In 2022, India became the fifth-largest economy overtaking the UK.
Shinde also hailed the success of the G20 summit headed by India and the soft landing of the Chandrayaan 3 mission on the South Pole.
"The whole world came for G20 and the miracle to bring all these people to India was done by PM Modi. India is the first country to do a soft landing on the south pole of the Moon. This was done by our scientists and PM Modi gave inspiration for it," CM Shinde said.
India recently successfully hosted the G20 summit in the national capital, hosting over 40 global leaders and their delegations.
At the Leader's Summit, the New Delhi Declaration was adopted unanimously with full consensus. A major standout of the declaration was bringing all global powers on the same page and forging consensus on an issue as divisive as the Russia-Ukraine war.
A major and historic takeaway of India's presidency of the G20 Summit has been the inclusion of the African Union as a permanent member of the Group of 20 (G20). (ANI)