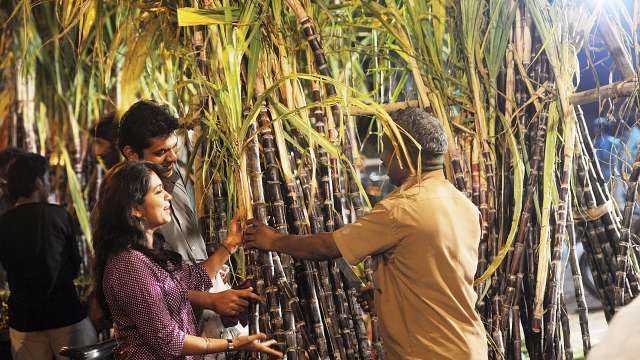 Image Credits: DNA India
Amidst rapidly falling prices and the sugar industry's mounting arrears towards payment of fair and remunerative price (FRP) to cane growers, the Maharashtra government on Wednesday set up a group of ministers (GoM) chaired by finance minister Sudhir Mungantiwar to prepare a set of measures for providing relief to the industry. Representatives from sugar industry will be involved in the GoM, and a delegation led by the Chief Minister Devendra Fadnavis will soon meet the Prime Minister seeking the Centre's intervention.

This was decided at the meeting chaired by Fadnavis on Wednesday with the sugar industry, members of various political parties and ministers of concerned departments. Former minister and the chairman of National Federation of Cooperative Sugar Industry Dilip Walse Patil told DNA," Maharashtra sugar production has already recorded 46% rise as compared to last year.
Furthermore, 147 mills are still crushing cane to produce more sugar.
State is poised to attain 10.6 million tonne though the sugar consumption is 2.4 million.
The industry made a strong plea for providing transport subsidy by the state government for helping sugar factories to send sugar outside." Further, the industry also emphasized the need to incentivise exports to physically move sugar stock out of India as was done in 2015 when Minimum Indicative Export Quota (MIEQ) was successfully implemented by the Centre