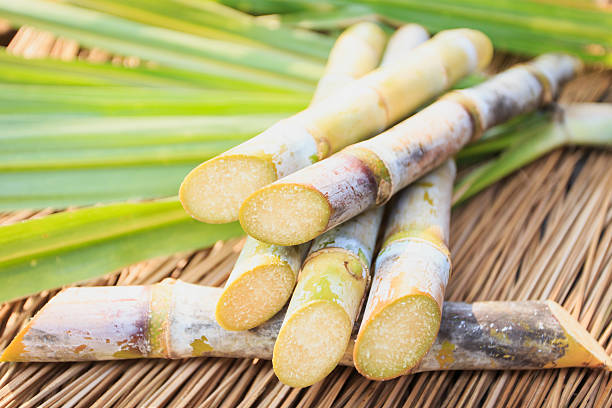 Image Credits: iStock
The Maharashtra government has decided to push a crop diversification model to create a better mechanism for demand and supply and higher renumeration for small and marginal farmers across state. The decision has come at a time of sharp increase in sugarcane cultivation and decline in cereals, pulses and oilseeds.

Highly-placed sources in the state government said, "The crop diversification model is region- wise taking into account the soil health and climate conditions that will evolve in a time-bound manner." This has become necessary along with the larger plans of providing minimum support price and better water management for sustainable agriculture.
The increasing trend among farmers to revert to sugarcane cultivation with water availability, following the success of the Jalyukta Shivar, has the administration worried as it is likely to lead to a slump in sugar prices in the domestic market at a time when the international market is sugar sector is not upbeat.
The Maharashtra Economic Survey, 2017, says that "sugarcane production is expected to increase by 25 per cent over the previous year" while "the production of cereals, pulses, oilseeds and cotton is expected to decrease by four per cent, 46 per cent, 15 percent and 44 per cent, respectively." Kharif sowing was on 150.45 lakh hectares.
An official in the department of the agriculture ministry said: "Ideally, it is our effort to ensure that sugarcane production in the state should not exceed 9 lakh hectares. It is essentially a western Maharashtra crop where water is surplus. But its growth in Marathwada and parts of North Maharashtra is a reality." Government data says that "in the last three years, 4.25 lakh water conservation works completed led to additional water storage of 16.82 lakh TMC".
Sugar Federation Association president Dilip Walse Patil, while expressing concern over a possible slump in sugar prices, said: "Farmers are drawn to sugarcane as it brings an assured price to the farmers." While seeking government intervention, including subsides, he warned: "The mismatch between increased sugarcane production and decline in finished sugar product will make the sector economically unviable."
An official in the government said: "While there is a rising demand across sectors for higher subsidies in the agriculture sector, experts believe farmers cannot be left to volatile market conditions that is worsened by erratic climate changes. The crop diversification model is an attempt to bring credible alternative farming and assured production and income."
Maharashtra Agriculture Price Committee chairman Pasha Patel said: "In drought-hit Marathwada, if we have to tackle the small and marginal farmers, we have to push the cultivation of jowar and bajra (cereals). Now, low cost cereals with less water can become financially viable for farmers if we have industrial support…."
A secretary in agriculture department said: "The farmers determine the crops based on the base price of the previous year. There is no stability market index in the agriculture sector." State Farmers Task Force chairman Kishore Tiwari said: "The government will have to fix a financial model to ensure higher returns. Whether it relates to sugarcane cultivators or cotton, the government will have to step in to tackle the problems."