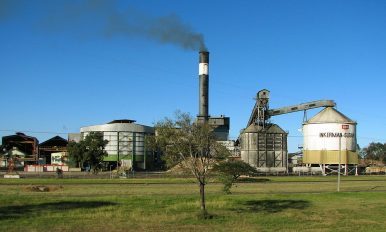 Maharashtra Millers are gearing up to escalate  exports of raw sugar in the first two months of the crushing season, even as ICE futures plunged to a decade low on Wednesday after India announced mandatory exports of 50 lakh tonnes of the sugar. To enhance exports, the government also increased the assistance given to sugar mills to pay for cane to Rs 138 a tonne from Rs 55.
Prakash Naiknavare, Managing Director of the National Cooperative Sugar Factories Federation shared his views that the relief that the millers would get on exported sugar has increased from Rs 7.70 per kg to Rs 9.15-11.30

Though the central assistance is for raw, white as well as refined sugar, the industry will focus on exporting raw sugar, especially in the initial period of the crushing season that starts on October 20. "Mills will mostly produce and export raw sugar in the first two months when sugar recovery is low," said BB Thombre, president of Western Indian Sugar Mills Association.
Appealing mills to export more, Jayaprakash Dandegaonkar, vice-chairman of the Maharashtra Cooperative Ugar Factories Federation, said: "We should also export sugar on the transferable quota of Uttar Pradesh mills.
Uttar Pradesh is the top producer of sugar in India, followed by Maharashtra and Karnataka.  Mills from Maharashtra will now lobby to get financial assistance from the state government as well to bridge their loss of Rs 4-4.50 a kg even after taking the assistance of the central government, industry insiders said. The UP government had announced a package of its own.
The sugar industry in Maharashtra is also awaiting a decision on their demand for interest-free soft loans from the central government to cover the short margin on ban