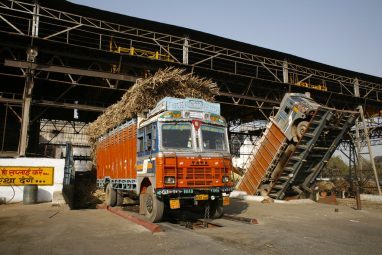 Millers around the country are in talks with the Chinese delegation which is currently in India with an optimistic approach to import raw sugar. Indian sugar mills are looking forward to export minimum 20 lakh tonnes of raw sugar to China.
According to sources, the delegation has visited milers in Uttar Pradesh while they would be meeting millers from Maharashtra tomorrow. The delegation is scheduled to visit Rajarambapu Sakhakari Sakhar Karkhana and thereafter a meeting with millers from the state is to be held.
A team of Chinese officials, headed by Vice-Minister Hu Wei, met senior officials from the commerce & industry ministry and agriculture ministry earlier last week to discuss ways to increase imports from India.