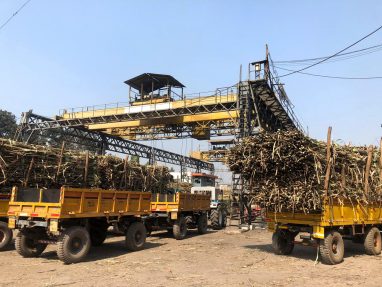 Pune, Jan 15 (UNI) In the first-ever instance, a sugar mill at Gangakhed in Parbhani district of Maharashtra has challenged a RBI circular on the withdrawal of corporate debt restructuring in the Supreme Court.
The Reserve Bank of India (RBI) had in February 2018 scrapped numerous loan restructuring programmes prevalent among banks to restructure defaulted loans and made resolution of defaults time-bound under the Insolvency and Bankruptcy Code to deal with defaulters.

Consequently, almost all the schemes such as the corporate debt restructuring, sustainable structuring of stressed assets (S4A), strategic debt restructuring and flexible structuring of existing long-term project loans were abolished.
With that, the Joint Lenders Forum, designed to resolve potential bad debts, was also disbanded.
To challenge against the RBI circular, the Gangakhed Sugar and Energy Ltd (GSEL), through its advocate Ashutosh Shrivastava, on Monday filed a petition in Apex court, praying to consider their petition along with other petitioners (many corporates).
While talking to UNI, Adv Shrivastava said, "Impugned circular of RBI may impact the Indian economy, tax collection, employment problems, revenue and overall growth of GDP adversely. Hence, this is a very sensitive issue and expect justice shall prevail to all petitioners."
The petition will come up for hearing in due course of time, he added.
The corporate debt restructuring is a mechanism where all lenders to concerned corporates come together and form a forum. Banks see the company's business model and try to assess whether the problems of the concerned company are temporary or permanent.
With the help of specialists, banks also help companies to determine whether company's business model is viable. Upon satisfaction, banks restructure the debt(s) of the company either by re-scheduling the payments or may also consider giving a top up/ additional loan for stabilising the operations of the company. All these activities form part of CDR.
However, banks are more worried about recoverability of the loans and adopt legal means to help the genuine companies.
Download ChiniMandi News App: http://bit.ly/ChiniMandiApp