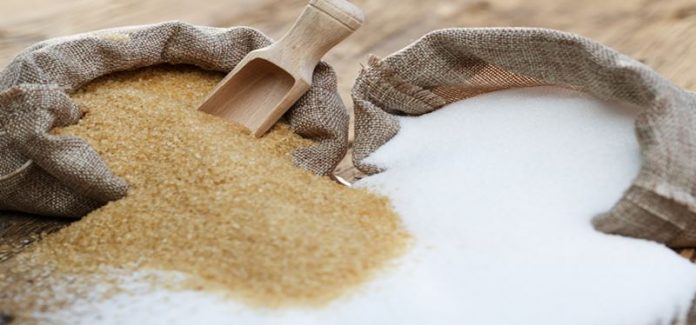 With a bumper cane crop estimated for the coming season, the Western Indian Sugar Mills Association (WISMA), an apex body of private millers, is seeking an early start to the crushing season in Maharashtra for 2018-19. The millers who met Maharashtra cooperation minister Subhash Deshmukh have sought October 1 as the start for the crushing season in the state. The federation of cooperative millers, on the other hand, are looking at October 15 as a possible start for the crushing season. The crushing season in the state usually commences from November 1 after Diwali celebrations.
B B Thombre, president, WISMA said that a total production of around 125 lakh tonne is expected in the coming season with the area under cultivation in Maharashtra going upto 11 lakh hectares from 9.5 lakh hectares in the previous season.
"The previous season had a good crop as well. Since the season started from November, several mills were forced to continue crushing beyond May this year," he said, adding an early start to the season would help. Significantly, the Uttar Pradesh (UP) government has directed mills in the state to commence the next crushing season from October 15.
For the first three months of the season beginning October, November and December, mills in Maharashtra should be directed to produce only raw sugar, Thombre says, adding that this would result in production of some 30-40 lakh tonne of raw sugar.
He opined that India should not miss this opportunity as with the present trade fracas between US and China, the latter is looking at importing raw sugar.
"There is a lot of demand for raw sugar from countries such as Bangladesh and Bhutan, countries that Prime Minister Narendra Modi has recently visited," he said, adding that Indian raw sugar could turn out to be much cheaper than Brazil. This could take care of 30-40 lakh tonne.
Owing to the higher pan-India estimated cane acreage of 54.4 lakh hectares in 2018-19, which is 8 % higher compared to the previous season, sugar production has been pegged at almost 355 lakh tonne (mt) by the Indian Sugar Mills Association (Isma).
Thombre pointed out that with the government fixing prices for ethanol produced from B-molasses, mills would divert cane towards ethanol production taking care of another 20 lakh tonne. Last month, the government raised the price of ethanol by almost Rs 3 per litre to Rs 43.70 per litre. It also, for the first time, fixed a price of Rs 47.49 per litre for ethanol produced from intermediary or B-molasses and also directly from sugarcane juice, in a move to help mills divert cane juice for ethanol manufacturing during surplus years. So far, the price was only fixed for ethanol produced from C-molasses or final molasses. This means that some 70 lakh tonne of cane would already be accounted for leaving some 280 lakh tonne to be processed and taking the country's domestic consumption into consideration at nearly 255 lakh tonne, leaving a surplus of around 25 lakh tonne.
Most industry people say that an early start of the domestic crushing season would be in the interest of all stakeholders. Yet, mills would find it difficult to start operations unless the standing issue of bank loan was sorted out. Most private sugar mills have not yet started their repair and maintenance works in UP due to the cash crunch and as such no mill would be in a position to start crushing before November.
The situation is similar in Maharashtra. Although the fair and remunerative price (FRP) arrears in the state have come down to Rs 800 crore, other payments by millers still remain, including the harvesting and transportation charges. Sanjay Khatal, MD, Maharashtra State Cooperative Sugar Factories Federation ( MSCSFF) said that there is a proposal to 100% funding from banks on the buffer stock for the coming season and representations have already been sent to Reserve Bank of India (RBI), Nabard and Maharashtra State Cooperative Bank ( MSCB).
The millers are also seeking the adjustment of the subsidy against arrears to ease their outstanding dues, enabling them to raise working capital loans from banks. A meeting of committee of ministers is slated to be held next week and and the federation plans to approach the committee to seek October 15 as the date for crushing in the state, Khatal said. Several mills in Ahmednagar and Aurangabad were running operations in May as well this year and therefore feel an early start will help, he said.