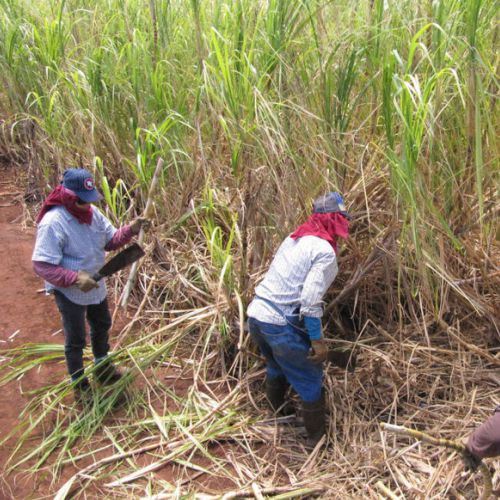 Aurangabad: Maharashtra assembly election is round the corner and candidates are trying their fortune to win the polls. Among many, Ankush Rathod, a sugarcane harvester is one of the 13 candidates contesting assembly election from Jintur seat in Parbhani district.
Rathod has no strong political background nor enough money to contest the poll; therefore, he is banking on crowdfunding to bear the poll expenses.
"I am fighting on behalf of 10 lakh sugarcane harvesters from Marathwada and raising their issues. This will raise the socio-economic condition of cane harvesters, and we expect to get justice through the election," Rathod said.
Before he decided to contest the elections on CPI ticket, Rathod has worked for more than ten years as cane harvester in Western Maharashtra. "Cane harvesting generates seasonal employment and we do not have job security. No laws have been made for our safety, and we have to face danger during work. Even after working for more than 14 hours a day, we are paid less than that offered under the Mahatma Gandhi National Rural Employment Guarantee Act," he said.
Rathod will be fighting against Meghana Sakore-Boradikar of BJP and others.
Maharashtra will go for poll on October 21, 2019, and the results would be declared on October 24
To Listen to this News click on the play button.