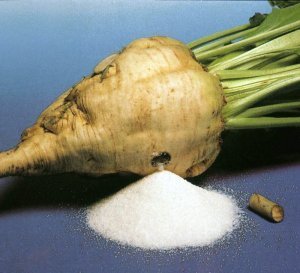 The Sugar Industry of Maharashtra, which a top-notch state in sugarcane production in sugar, is now on the threshold of sugar from sugar beet. To deliberate on how successful this experiment would roll out in Maharashtra, the regulatory body is meeting tomorrow in the sugarcane-breeding centre of Vasantdada Sugar Institute (VSI) at Amboli (Sindhudurg) on Sunday.
Hon. Sharad Pawar, President of the Institute, Mr.Ajit Pawar, Mr.Dilip Walse-Patil,Mr.Jayant Patil, Mr.Balasaheb Thorat, Mr.Rajesh Tope and many other dignitaries will be present.
Maharashtra currently has 101 co-operatives and 87 private factories. There was an era that the sugarcane season lasted for at least six months; But now the increased number of factories, due to farmers' mentality to eradicate the sugarcane crop, has occurred in the four to four and a half months of the cropping season.
In Karnataka, private factories are doing whatever they can to do in 100 days, and they are implementing this pattern. So 100 days of season and year are required to be spent therefore the sugarcane season we think we can manufacture sugar from Beet using the same mechanism for at least two to three months.
Mr.Sharad Pawar and VSI Director General Shivajirao Deshmukh had been on an educational and research visit to Europe in to explore on sugar beet plantation implementation in Maharashtra .The presentation regarding this tour will be held in this meeting. VSI has been using Beet Production for last two years at Rajaram Bapu Sugar Factory (Druva) and Samarth Sugar (Jalna).
This time it has been implemented in the field of Baramati Agro Factory. A researcher is studying how the crop comes in different weather conditions.
Tomorrow's meeting will decide the fate of Maharashtra in implementation of production of sugar from sugar beet.