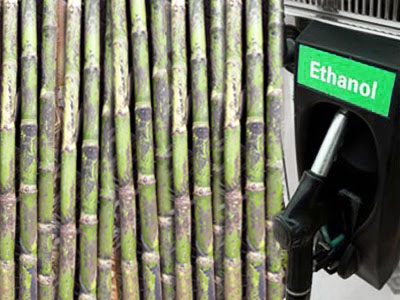 Mumbai: Sugar mills in India are under stress because of unsold stocks. Therefore, the Government is emphasising on ethanol production to strengthen the financial condition of sugar factories.
Recently, Union Minister Nitin Gadkari proposed that sugar mills set up ethanol fuel pumps in their premises.

According to the reports, to boost the higher ethanol production, Maharashtra government is likely to allow easier funding for sugar factories by the Maharashtra State Co-operative Bank, which is their key source of financing.
An official from the Maharashtra State Cooperative Sugar Factories Federation (MSCSFF) while talking to one of the leading websites said, "Sugar factories which are producing ethanol can sell it directly to customers if there is demand."
TVS Motor Company launched India's first ethanol motorcycle, which will increase demand for Ethanol. In its first phase, it would be launched in leading sugarcane producing states in India such as Uttar Pradesh, Maharashtra, Tamil Nadu, and Karnataka. The company may also tie up with the sugar mills to get assistance in ethanol motorcycle making.
The Central Government has the vision to achieve 20 per cent ethanol blending with petrol by 2030.
During the Sugar Conference 20-20, Gadkari had said, "The ethanol market will grow to RS 50,000 crore in next two years and had potential to grow up to Rs 2 lakh crore. We want every sugar mill which produces ethanol to set up its own ethanol pump."
Earlier, ChiniMandi has reported that Maharashtra sugar commissioner, Mr. Shekhar Gaikwad has furnished a proposal to Chief Minister Devendra Fadnavis proposing assistance of promotion of ethanol production from sugarcane juice in the state and request of support from the Government.
As sugar mills in Maharashtra have been facing issues with depressing sugar prices, surplus stocks and piling cane arrears, experts believe the production of Ethanol will aid sugar mills to improve the financial condition and to clear cane arrears.
To Listen to this News click on the button below the image