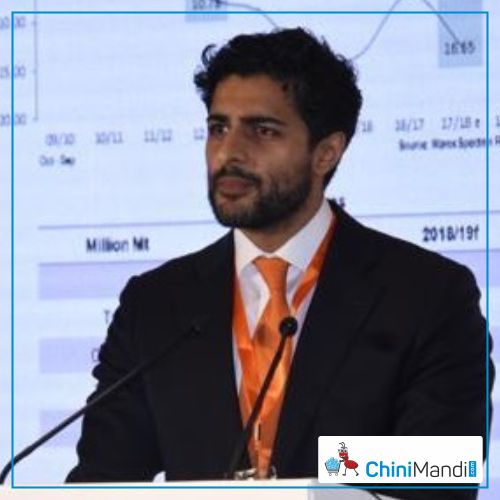 Marex Spectron, a leading commodity broker with extensive range of services and intellectual content across all commodity markets released it's latest benchmark sugar production poll of Centre South Brazil and Thailand, Poll participants include funds, producers, food groups and other leading industry players to form the industry's leading benchmark in sugar.
In conversation with ChiniMandi News, Gurdev Gill – Agricultural Options Broker expressed his views on the release of the poll. He shared, "We are very proud of the clarity this effort by our analysis team at Marex Sugar provides the sugar industry. It is a critical period for sugar looking forward to the impending sugar production from CS Brazil which is the world's regulator of production; especially at a time where energy prices have moved so much on an international and domestic basis."

"For more detail and insights to spot and forward parities please be in touch with our team who run a variety of scenarios to help guide our (and client) views. On the other hand it seems the poll clearly demonstrates a big bounce back to 2018/19 figures for Thailand look very low. India is not covered in this poll because it is too early however in reality we must look at the export subsidy quantum rather than the overall production. We are analysing how this may change for next year during the unprecedented strain on the Government of India." Gill added.
The poll figures were broken out to compare the estimates against last year's numbers and are as below.
Area 

MMT




(Crop year 19/20) Estimate

MMT (Marex Spectron 2020/2021 polls estimate mean)

CS Brazil sugar

26.7

33.8

CS Brazil cane

590

599

Thailand sugar

8.27

8.9

Thailand cane

74.89

82.3
 To Listen to this News click on the play button.