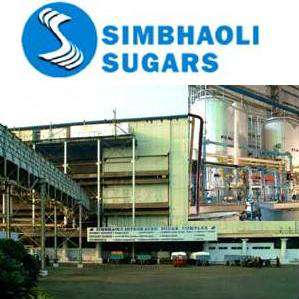 Image Credits: Daily Hunt
NEW DELHI: Most of the sugar stocks were trading in the green in Wednesday's trade after PTI reported that the government would take necessary measures at appropriate time to promote export of sugar, depending upon the domestic production and availability.
The sugar industry seeks the government to take a call this week to scrap export duty on the commodity in the wake of forecast of a record output for the second consecutive year, ET reported on Monday.
Shares of Rajshree Sugars & Chemicals (up 8.02 per cent), Dharani Sugars & Chemicals (up 4.90 per cent), Uttam Sugar Mills (up 4.67 per cent), Dhampur Sugar Mills (up 3.38 per cent), Simbhaoli SugarsBSE 4.97 % (up 3.10 per cent), Thiru Arooran Sugars (up 2.72 per cent), Sakthi Sugars (up 2.63 per cent), KCP Sugar & Industries (up 2.48 per cent), Dalmia Bharat Sugar & Industries (up 2.48 per cent), Piccadily Agro Industries (up 2.42 per cent), BAJAJHIND (up 1.87 per cent) and MAGADHSUGAR (up 1.72 per cent) were the top gainers among the sugar stocks in Wednesday's trade.
However, sugar stocks Sir Shadi Lal Enterprises (down 4.30 per cent), Empee Sugars & Chemicals (down 2.30 per cent), Gayatri Sugars (down 1.06 per cent), EID Parry (down 0.97 per cent), Triveni Engineering & Industries (down 0.89 per cent) and Riga Sugar Company (down 0.28 per cent) were in the red around that time.
Equity benchmarks continued trading in the red on selling in bank, financial, auto and metal stocks amid weak global cues. The NSE Nifty50 index was trading 72 points down at 10,355 around 11:45 am (IST), while the BSE Sensex was down 225 points at 33,632.