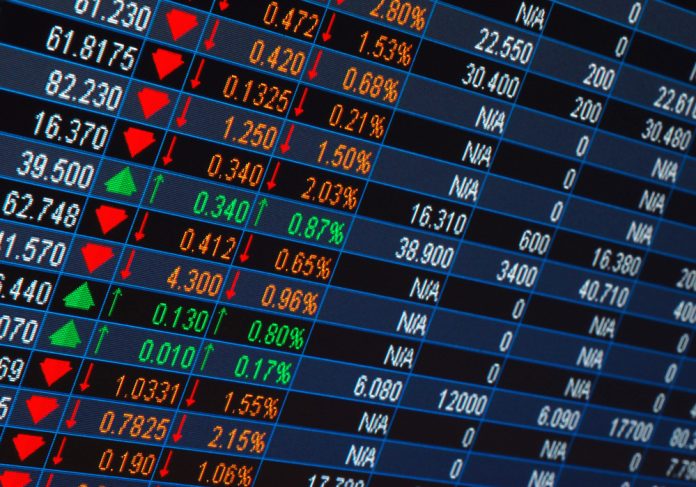 The benchmark Sensex ended with strong gains for the second week in a row, rallying 883.77 points to 36,541.63, while the broader Nifty finished above the psychological 11,000-level at 11,018.90, gaining 246.25 points.
Bulls reigned over the volatile trading momentum as
domestic market weathered rupee volatility, country's macro
situation, sustained capital out-flows and shrugged-off the
US-China trade war concerns, all of it insulated by robust
set-of corporate earnings seasons which kick-started during
the week.
The market saw change in its perspective and direction as both Sensex and Nifty rallied all-time highs by reclaimingthe psychological 36K-level and 11K-level respectively.
The strong US jobs data led a recovery in global stockswhile eased the impact of US-China trade dispute. While back
home the five-month spike in CPI inflation and seven-month fall in industrial production (IIP) was cushioned by slump in
global crude prices and expectation of good corporate results.
Index majors gained during the week, powered by strong Q1 results from IT bellwether TCS, Oil-to-telecom conglomerate
Reliance Industries hit its all-time closing high and re- entered the USD 100 billion market cap club.
The BSE Sensex started the week strong at 35,835.10 and hovered between life time highs of 36,740.07 and low of
35,779.72 before closing the week at 36,541.63, showing a smart gain of 883.77 or 2.48 per cent. (The Sensex gained 234.38 or 0.66 per cent on previous week session).
The Nifty also resumed the week higher at 10,838.30 and traded between 11,078.30 and 10,807.15, the index finally
closed at 11,018.90, up 246.25 points, or 2.29 per cent.
In the broader market with both Smallcap and Midcap also ended with moderate gains.
Buying was led by Oil&Gas, IT, Teck, Capital Goods, Banks, FMCG, Consumer Durables, Power, Realty and HealthCare
sectors.
Profit-booking witnessed Metal, Auto and PSU counters.