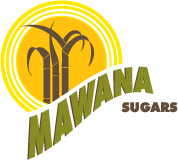 The Board of Directors of Mawana Sugars Ltd in its meeting held today has discussed and given in-principle approval for the installation of Incinerator Boiler, Evaporators and Bagasse shed at its Unit Nanglamal Sugar Complex (NSC) (Nanglamal Distillery) situated at Nanglamal, Meerut, U.P. with an estimated cost of Rs 29.00Crores.
The board approved proposal to explore the possibility of expansion of NSC Distillery by 30 KLPD i.e. from 120 KLPD to 150 KLPD with a view to evaluating the project economics vis a vis availability of molasses, bagasse etc.

The board also approved proposal to apply to Government of India, Department of Food and Public Distribution (DFPD) for putting up a new Distillery of 120 KLPD at Mawana Sugar Works, Mawana, U.P., a unit of the Company.
Shares of MAWANA SUGARS LTD. was last trading in BSE at Rs.39 as compared to the previous close of Rs. 39.3. The total number of shares traded during the day was 6513 in over 61 trades.
The stock hit an intraday high of Rs. 39.85 and intraday low of 38.85. The net turnover during the day was Rs. 255605.