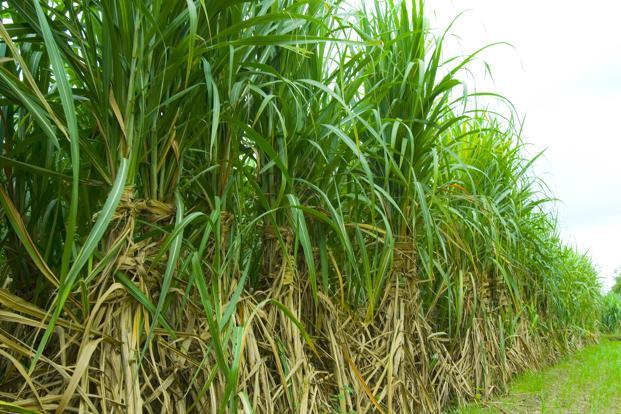 Image Credits: Livemint
India's sugar sector is staring at an unprecedented glut, with production topping 31 million tonnes.
Sugar is suddenly tasting bitter as mills are finding it difficult to pay sugarcane farmers in the politically sensitive state of Uttar Pradesh.
At the heart of the surplus lies a new variety of sugarcane called CO-0238, which occupies over 50 per cent of the cane area in northern India now (2017-18 crop year), rising from a mere 3 per cent in 2012-13, when it was first recommended by the UP government.
But, the man behind the wonder variety, Dr Bakshi Ram, isn't willing to settle for this.
At present a director at the Indian Council of Agriculture Research's Sugarcane Breeding Centre in Coimbatore, Ram's next target is to improve sugarcane yields and sucrose content in cane varieties cultivated beyond the Vindhyas — in the southern states of Tamil Nadu, Karnataka and also Maharashtra.
"My work with sugarcane farmers in North India has made it easy to convince Southern mills to adopt newer varieties and I am sure that in next three years, recovery will jump in South India as well, particularly in Tamil Nadu," he said.
Bakshi Ram is no ordinary plant breeder. In just over a decade, he has released no less than 14 sugarcane varieties. Mostly suited to North India, some of these have been highly successful, while others have seen moderate degrees of success and acceptability among farmers.
Of them, C0-0238 has become a super-hit among farmers and millers alike. C0-0238 not only gives a per-hectare yield higher than existing sugarcane varieties but also has a greater sucrose content. The former feature benefits farmers, while the latter gladdens the heart of millers.
Sugarcane research didn't come naturally to Ram, a gold medalist in agricultural sciences. "I hardly knew a word on sugarcane when I first joined the Sugarcane Breeding Institute in Coimbatore in 1986," says Ram.
But, for six months, Ram sat in the Institute's rather rich library and read almost everything about the crop. The wealth of knowledge that Ram gained helped him understand two basic tenets or rather established facts about the crop.
The first was that sugarcane grown in sub-tropical India (that is in most of northern India, comprising UP, Uttarakhand, Punjab and Haryana) is thinner than those grown in tropical India. Secondly, sugarcane yield is inversely proportionate to sucrose content.
It meant that while sugarcane grown in north India was 2 to 2.5 centimetres thick at maximum, those grown in other parts were of 2.5 to 3-0 centimetres thick.
Not convinced, Bakshi Ram took it upon himself to change this and break the well-established co-relation.
And, for 21 long years, starting from 1986 (except for a seven-year gap in between for higher studies), Ram worked on sugarcane varieties both in Coimbatore and also in Karnal (Regional Centre for Sugarcane Breeding), trying to develop varieties which challenged the established conventions.
It takes 12-13 years to identify, develop and release a sugarcane variety at the national level.
"I released my first sugarcane variety CO-98014 in 2007 and several more thereafter, but it was CO-0238 which was liked by farmers the most and was cultivated a lot," Ram said.
CO-0238 was first tested in the sugarcane mills of Simbhaoli and DSCL Ajbapur in Uttar Pradesh.
However, DSCL opted out soon after, but Simbhaoli continued showing interest in the variety and convinced its farmers to grow the cane.
Later, the Indian Sugar Mills Association (ISMA) joined in and conducted fields trials in 22 mills spread across UP, Bihar, Haryana, Uttarakhand which gave confidence to sugar factories to adopt the variety.
"The multi-location field trials enabled the variety to cross UP borders and become a national talking point, or else it would have remained confined to the state," Ram said.
In 2012, once the UP government started recommending CO-0238, its acceptability among farmers zoomed. From occupying 3 per cent of all sugarcane area in the state in 2012-13, the variety now covers 52 per cent.
"For years I didn't leave office on time and worked even on Sundays to devote time on the sugarcane varieties, so much so that my kids call sugarcane as my first wife. All of which is bearing results," Ram said.
As Bakshi Ram prepares to retire in the next three years, he is undecided on what post-retirement life has in store for him. But, one thing he would love to do is to continue his work on sugarcane.
"I come from a farming family of north India and hard work comes naturally to me," says Ram before signing off.