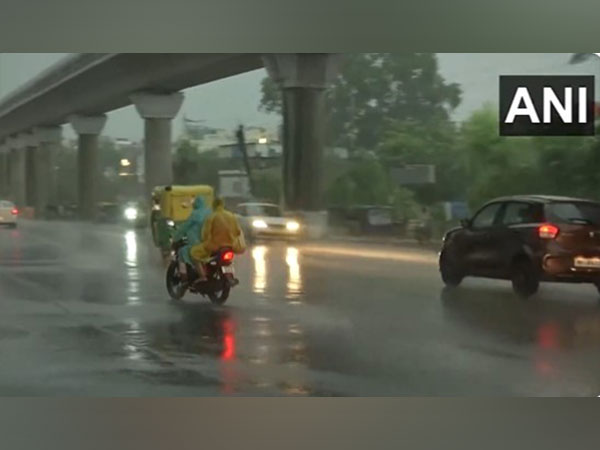 Bhopal (Madhya Pradesh) [India], September 18 (ANI): The meteorological department in Bhopal on Monday predicted light to moderate rainfall in some parts western Madhya Pradesh in the next 24 hours.
Speaking to ANI, IMD Bhopal Meteorologist, Prakash Dhole said, "The low pressure area which was formed on Sunday in western Madhya Pradesh is now slowly moving towards Rajasthan. Right now it is heading from East Rajasthan to Western Rajasthan. The monsoon trough is also moving towards the Bay of Bengal."
Talking about the possibility of rainfall in the state, he says that there is a possibility of light to moderate rainfall at some parts of western Madhya Pradesh in the next 24 hours. The figures of rainfall in the last 24 hours are yet to arrive though some places have received light to moderate rainfalls in the state.
"The weather conditions in the state capital will be cloudy, there is a possibility of light rainfall with thunderstorms and lightning here. The temperature is likely to remain between 28 and 29 degrees celsius while the minimum temperature is likely to be 24 degrees celsius in the state," he added. (ANI)