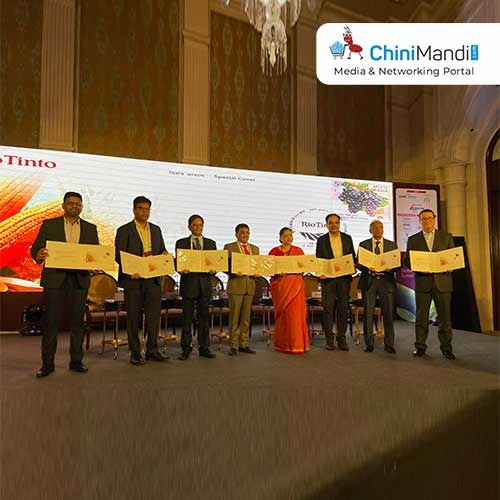 New Delhi: A two-day conference was organised by the International Zinc Association (IZA) and the Fertilizer Association of India (FAI) in New Delhi on the 5th and 6th October 2023. The conference was inaugurated by Mr. Arun Misra, Chairman & CEO, of Hindustan Zinc.  
The premise of the conference is based on the growth of the micronutrients market which is projected to grow from USD 571.6 million in 2022 to USD 1,057.6 million by 2029, exhibiting a CAGR of 9.19%. There has been a shift in Indian consumer preferences towards more healthier food options. This has led to an increase in demand for fruits and vegetables that are rich in nutrients, thus driving the need for micronutrients in the Indian agriculture industry. 
Dr. Soumitra Das, Director, South Asia (ZNI), International Zinc Association said, "India's journey towards optimal health and well-being hinges on the pervasive integration of micronutrients into our diets, healthcare, and agriculture practices. Micronutrients serve as the cornerstone of our body's fundamental processes, nurturing overall vitality."
Mr. Arvind Chaudhary, Director General of the Fertiliser Association of India, Says, "With Global Micronutrient Summit, we want to create awareness around the usage of Micronutrient-enriched fertilisers. They are the elemental keystones, unlocking the potential within every seed, and transforming barren fields into flourishing landscapes. Embracing these micronutrient-rich formulations isn't just a choice; it's an investment in the promise of sustainable agriculture, securing a nourished future for generations to come."
The government is taking steps to educate farmers on soil health by launching various agricultural schemes and offering subsidies to encourage the adoption of agricultural micronutrients. In 2010, the Government of India introduced the Nutrient Based Subsidy (NBS) scheme, which promoted fortified and customised fertilisers. The government also provided additional subsidies on zinc and boron to encourage their usage alongside primary nutrients.