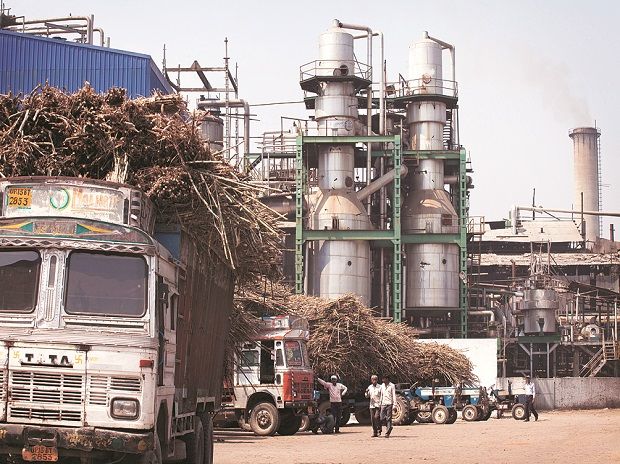 Sugar commission's demand: No instalments for two years, government should pay interest
To bail out the reeling sugar industry, the sugar commission has demanded that the central government should grant them a loan of Rs 500 to Rs 600 per tonne to the sugar mills. The duration of loan should be for five years with no installments for the preliminary two years. The government should bear the interest on the loan are the demands included in the proposal sent to central government.
This year the central government has taken good decisions to boost the sugar industry and results are quite noticable, however the millers had to bear losses due to diminishing prices during the last crushing season. The millers have also faced short margin to maintain create a balance between target of FRP and market price of sugar. Some mills that were in good financial situation also faced problems and some are still facing them.
The Central government had asked the sugar commission over probable solutions on this. The commission yesterday sent the proposal to government demanding subsidy of Rs 500 to Rs 600 per tonne to mills. The banks have stated that they are not in capacity to grant loans, hence government should increase lending capacity of banks and charge 12% interest on the loan but government should pay the interest are some demands.
Government has taken some decisions to bail out mills but some are still under short margin. To ensure that these mills start crushing during this season, this is one of the options which is the reason the commission has sent the proposal to government, said P G Medhe, expert in Sugar industry.