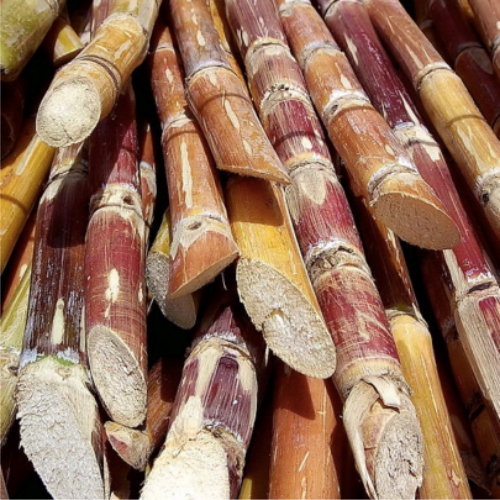 Don't Just Read, Now Listen Too. We Have Simplified The News World, Now Read And Hear Together. To Listen To This News Click On A Button Below To The Image.
Kolhapur: As elections are around the corner, the government does not want to disappoint sugarcane growers, who are one of the major vote banks. On the other hand, they also don't want to dishearten the sugar mills, which are mainly owned by politicians. The administration had previously warned of strict action against the mills if they fail to pay the cane arrears.
Giving a second chance to sugar mills, Tehsildars have sent notices to 12 mills of Kolhapur division because of delay in payment of sugarcane arrears. It has been cited in the notice that sugar mills would be seized if they fail to deposit FRP (Fair and Remunerative Price) within seven to fifteen days.
After the order of sugar commissioner Shekhar Gaikwad, the administration has ordered the seizure of movable and immovable properties of 12 mills for the recovery of FRP. Accordingly, the district administration ordered the Tehsildars to take action.
In the first phase of action, notices have been served to Dutt Shirol, Gurdutt Sugars, Santaji Ghorpade, Panchganga, Eco-Ken, Varna, and Jawahar. Following which, sugar mills have deposited as per Rs 2300 per tonne, which is Rs 600 less than FRP. Factories have been asked to pay remaining cane arrears to avoid from sugar seizure.
It has been almost three months of crushing commencement, and still many mills have not yet paid the first installment. The rule mandates that there is a fixed period of 14 days within which the farmers are supposed to be paid their dues.
Sugar factory owners have expressed helplessness in paying the arrears owing to the fall in the price of sugar. According to reports, Sugarcane arrears have touched more than Rs 11,000 crore in Uttar Pradesh and Maharashtra, two major sugar producing states.
Download Our ChiniMandi News:  http://bit.ly/ChiniMandiApp