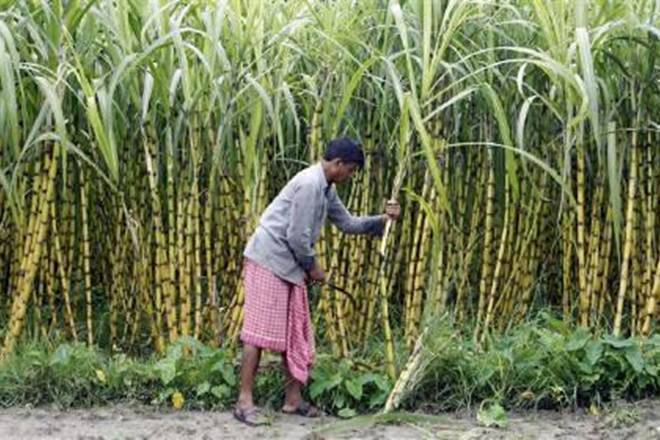 Uttar Pradesh Chief Minister Yogi Adityanath has issued instructions to sugar mills for the early start of the next crushing season in 2018-19 "to safeguard the interest of cane farmers of the state". This had been done despite the fact that the sugar industry here had openly informed the state government its inability to run the mills in the next season and assigned that as a reason for keeping away from the cane survey exercise.
According to reports from the cane commissioner's office, till July 27, sugar mills in UP still owed farmers Rs 11,231 crore in cane payment for the current season which ended last month.
Acting on state cane minister Suresh Rana's directions to ensure early start of crushing season 2018, cane and sugar commissioner Sanjay Bhoosreddy has fixed the dates for operation of sugar mills.
While the sugar mills in western region will have to start crushing operations between October 15 to November 5, those in central region have to start operations between October 25 and November 10 and ones in eastern UP will have to start crushing operations between November 10 to 25.
All deputy cane commissioners and district cane officers have been directed to inspect the status of off-season repair and maintenance of sugar mills from time to time in their particular jurisdictions.
"This year, cane area has increased by almost 10% and therefore, the early operation of sugar mills is necessary to ensure timely crushing of sugarcane," the cane commissioner said, adding that the early operation of sugar mills will enable the farmers in timely sowing of rabi crops in the empty fields of sugarcane and they can earn additional income.
"Besides by getting cane price payments from early cane supplies, farmers will get necessary funds for purchasing inputs for rabi crops."
According to Bhoosreddy, with the increase in cane area in the state, there is a possibility of longer duration of crushing season in the coming season.
"Last year some of the mills continued crushing till mid-June and in such a situation, the farmers of state are very happy with the decision of government for an early start of crushing season," he said.