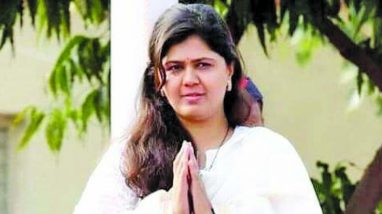 The sugar mills in Maharashtra are in big trouble as they have been choked up with surplus stocks of sugar, low demand in the market, and no increment in the minimum selling price.
Rural Development Minister Pankaja Munde has some suggestion on how to overcome sugar crisis. While addressing a function in Ahmednagar district, she said, "Sugar is no longer a necessity to live. Due to its inclusion in the essential commodities list, it has become difficult to give good price to sugar. Therefore, it should be omitted from that list."
Munde had come for an event organised by Utech sugar factory in Sangamner taluka. She further added, "There is a need to change in pricing mechanism of sugar. It should be different for industrial purpose and other customers. This system would lead to better pricing of sugar and would benefit the farmers too."
Even after the commencement of the crushing season, many mills across the state have yet not paid the single installment of FRP. The rule mandates that FRP amount should be deposited to the farmers' bank accounts within 14 days after the sugarcane harvest is handed over to the factory owners, but millers failed to do so.
According to reports, Sugarcane arrears have touched more than Rs 11,000 crore in Uttar Pradesh and Maharashtra, two major sugar producing states.