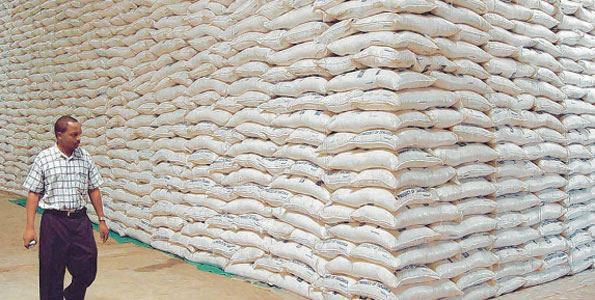 Image Credits: theeastafrican.co.ke
he Maharashtra Navnirman Sena (MNS) on Sunday opposed the sale and distribution of sugar imported from Pakistan at the Navi Mumbai market.
The Raj Thackeray-led party said the move would work against the interest of domestic sugarcane cultivators and would reduce their profit. Local MNS leaders on Sunday visited wholesale traders in the Vashi agriculture produce market committee, the state's largest such entity, and warned the traders against distributing sugar.
"There is already a glut in production of sugar in the country, apart from the carry forward sugar stock from the previous year. On top of it, Union government has imported sugar and that too from Pakistan. This will cause domestic sugar prices to crash. We are against such imports of sugar," said Gajanan Kale, who heads the Navi Mumbai unit of the MNS.
He said the imported sugar will affect the local farmers' prospects of getting better remuneration for their produce.
"Farmers from Maharashtra have sought loan for growing sugarcane. Many of them have even borrowed from local money-lenders.
With such imports, the Union government is crushing the farmers' dream of better earnings from the sugarcane production. This is a highly unfair move by the government," he said.