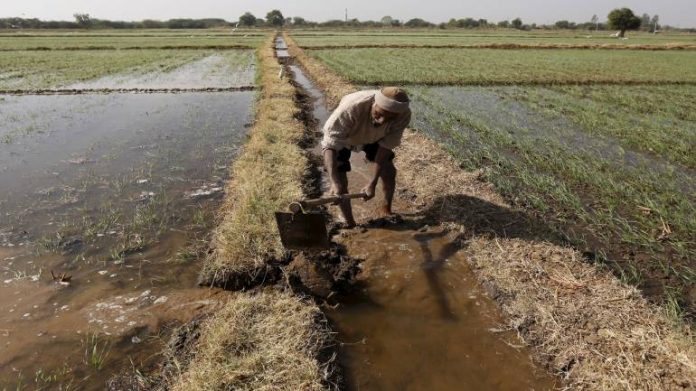 With monsoon still in deficit, the overall sown area is 7.5 percent less than last year, which is likely to lead to lower production, a report said.
Even as most parts of the country have received normal rainfall this week, on a cumulative basis, there is still a deficit of 7 percent, said a Care Ratings report.

Amongst the regions receiving deficient rainfall, Rayalseema in Andhra Pradesh received the lowest rainfall, which was 43 percent below normal, it added.
The north eastern regions continue to be affected by deficient rainfall, as the monsoon winds progress towards the north central belt.
"This has led to lower cultivated area across almost all crop except sugarcane," the report said.
Acreage for pulses is down by around 9 percent, compared with last year, while urad acreage has reduced by 16 percent following deficient rainfall in Andhra Pradesh (Rayalseema) for the past two weeks.
Urad is one of the major crops produced in the Andhra region.
Meanwhile, moong has recorded a positive acreage of higher by 3.8 percent compared with 2017.
Also, the report said, farmers might have chosen to grow fewer pulses due to fall in prices in the last couple of years.
Further, sowing for oilseeds this year is marginally lower by 1.2 percent, compared with 2017.
Area sown for soya has been higher, which augurs well for the crop output.
However, cheap edible imports from SAFTA members are likely to hurt domestic oil manufacturers and oilseeds producers.
Sugarcane continued to register higher acreage compared with 2017.
With the measures taken by the government to prevent sugar price from falling given the supply glut in the industry, arrears given to sugarcane farmers have sharply declined to Rs 16,000 crore, compared with around Rs 23,000 crore in May 2018.