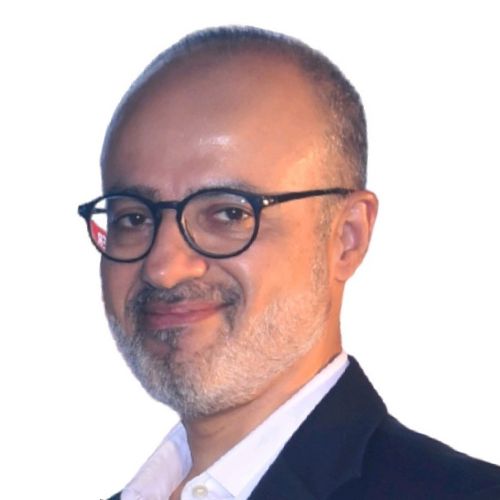 Mumbai, October 1, 2020: NSDL e-Governance Infrastructure Ltd., India's leading technological infrastructure provider, announces that Mr. Suresh Sethi has taken charge as the company's Managing Director and CEO – Designate. He was earlier the Founder, CEO, and MD of India Post Payments Bank.
NSDL e-Governance's current Managing Director and CEO, Mr. Gagan Rai, who has been at the helm of affairs at the company for the last 25 years, is set to retire in February 2021. Mr. Sethi will succeed Mr. Gagan Rai.

Mr. Suresh Sethi takes command of NSDL e-Governance at an exciting phase as the company aims to expand its geographical presence across the globe with its innovative and world-class solutions such as the National Unique Identity, tax-related services, recordkeeping of Pension accounts, e-sign, eKYC, etc. It also envisages elevating education financing in India with its state-of-the-art education finance portals – Vidya Lakshmi, Vidyasaarathi, and Vidya Kaushal. Mr. Sethi will spearhead the company's growth efforts across India and also in international markets.
Commenting on the development, Mr. Gagan Rai, Managing Director and CEO, NSDL e-Governance, said, "I am extremely happy to pass on the baton to Mr. Suresh Sethi. I wish him success as he takes on the mantle of leading NSDL e-Governance into an extraordinary growth phase. The future of our company looks exceedingly bright under him. I would like to take this opportunity to express my gratitude to all the board members and colleagues who have shown tremendous support throughout my stint in the company and have been the key pillars in what has been a fabulous growth journey." 
A firm believer in financial inclusion, Mr. Suresh Sethi has been pivotal in the development of India Post Payments Bank and is credited with creating the largest inter-operable banking infrastructure for the public good at scale.
Mr. Suresh Sethi, Managing Director, and CEO – Designate, NSDL e-Governance said, "I am honoured to be a part of this great institution that has played a pioneering role in building the e-governance infrastructure for the nation. I look forward to working towards establishing the company as a Global Leader in the e-Governance and ICT space. The current pandemic has brought forth new challenges leading to the adoption of digital business models and a paradigm shift in e-governance services. NSDL e-Governance is well poised to offer formidable value propositions and unparalleled services in both B2B and B2C segments. 
Before the India Post Payments Bank, Mr. Sethi was the Managing Director at Vodafone M-Pesa. In his earlier stints, he was also associated with leading financial services companies such as Citigroup and YES Bank. As an industry veteran, he has held CXO and Managing Director positions at regional & global level across Business Strategy, Product Development, Sales & Client Management and Operations. He has extensively worked in the financial inclusion space leveraging fintech and digital-led innovation to make a difference.
About NSDL e-Governance Infrastructure Limited:
NSDL e-Governance Infrastructure Limited (NSDL e-Gov) was set up in 1996. It has over the years, used its inherent strengths, project management capabilities & technology expertise to deliver state of the art e-Governance solutions, which has helped Governments to identify and clear bottlenecks, promote transparency, reduce service delivery costs and deliver public services efficiently. A recipient of the Golden Peacock Award for Innovation Management, the company has been recognized for its innovative products and services at various national and international forums. NSDL e-Gov works closely with various Government agencies for designing, managing, and implementing e-Governance Projects. NSDL e-Gov has also established service centers network across the country, which serves as access points for the public and is efficiently used to deliver quality services in a user friendly and transparent manner to the citizens.
Visit www.egov-nsdl.co.in for more information.