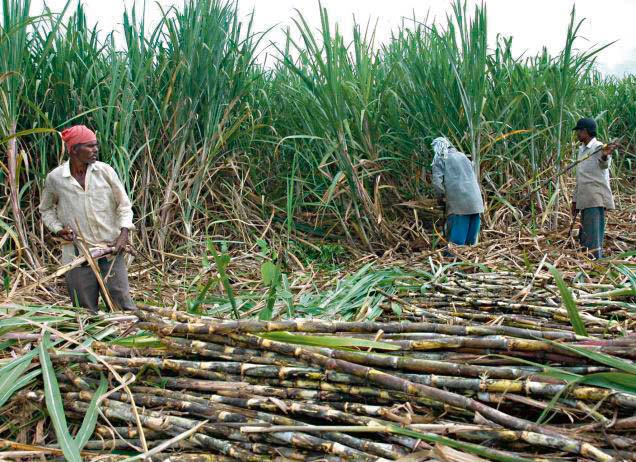 New Delhi, Aug 12 (PTI): MSP hike for crops and adoption of model APMC Act by states would help in doubling farmers' income by 2022, Niti Aayog member Ramesh Chand said.
These actions, including fostering competitive markets, are in line with the government's target of doubling farmers' income in five years.
"I am confident that if states adopt the measures which have been suggested by the government then we will be in a position of achieve this target at the national level," Chand told PTI in an interview.
He said the growth in agriculture sector is close to 5 per cent which is reasonable to achieve the target.
Chand said the Centre has also included better price realisation by farmers as one of the components in the roadmap to achieve the target.
He however noted this cannot be done only through hike in MSP.
"That is why we are emphasising on adoption of model Agricultural Produce Market Committee (APMC) Act by states. Even competitive markets are important for transmitting benefits of higher MSP to farmers," Chand stressed.
Recently, Prime Minister Narendra Modi said the government, through an extensive and balanced policy, is aiming to provide inputs like quality seeds, fertilisers, water and electricity as well as markets for increasing farmers' income.
He noted that the target can be achieved by cutting input cost, providing fair price for the crop, preventing post-harvest losses and creating alternate sources of income.Last month, the government hiked the minimum support price (MSP) for paddy by a record Rs 200 per quintal that will cost the exchequer over Rs 15,000 crore.The previous highest hike in paddy MSP was Rs 170 a quintal in the 2012-13 crop year. In the last four years, the NDA government has raised the paddy MSP between Rs 50-80 per quintal.While NDA had promised in 2014 to give farmers a price of 1.5 times of cost, an announcement to give effect to this was made in the Budget 2018-19.