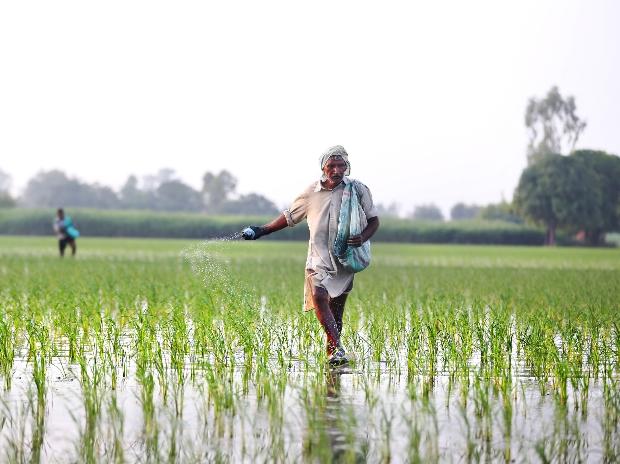 The start might be phenomenal, but India may gradually lose out its competitiveness in terms of export of agricultural commodities, owing to a sharp spike in the minimum support price (MSP) of kharif crops.
To appease farmers ahead of 2019 parliamentary elections the Cabinet Committee on Economic Affairs (CCEA), chaired by Prime Minister Narendra Modi, last week raised MSP by 4-53 per cent across all agri-commodities for kharif in 2018. The hike, however, has made the commodities uncompetitive in the global market.
Surprisingly, Indian exporters had increased their shipment over the last few months. While MSP hike would improve farmers' income level, it will bring in more land under sowing, thereby increasing the availability of crops. This will have a long-term impact on sustained availability of agri-output for export.
"Obviously, MSP hike raises chances of a reduction in exports. Even without an MSP hike, India's exports of a number of agri-commodities, one of them being sugar, were unviable in the overseas markets. For such commodities, therefore, the government provides financial support, which could emerge afresh after MSP hike. Thus, the current hike in MSP may call for additional financial support in some commodities," said Ajay Sahai, Director General and Chief Executive Officer, Federation of Indian Export Organisations (FIEO).
Apart from the MSP hike, global supply glut may also hamper India's potential of export in agri-commodities. A recent report by the Food and Agricultural Organization (FAO) of the United Nations concluded that global rice-carry-over stocks would increase for the third consecutive season in 2018-19, which could be partly compensated through a drawdown in maize, wheat and barley inventory.
After 10 per cent hike during the financial year 2017-18, India's exports recorded nearly 11 per cent jump between April and May 2018. Data compiled by the apex industry body, Agricultural & Processed Food Products Export Development Authority (Apeda), showed India's export of agricultural commodities to be worth $3.21 billion (Rs 21.41 billion) for April – May 2018, compared to $2.88 billion (Rs 18.54 billion) for the corresponding period, last year. The Apeda data showed India's exports of agri-commodities worth $18.57 billion compared to $16.21 billion for the previous year. Products shipped through Apeda contribute nearly half of India's overall agri -exports.
"We need to see the MSP hike in totality. The impact would be positive in stabilising agri-production in India, which would help boost exports in the long run," said A K Gupta, Director, Apeda.
Anticipating MSP hike, however, Indian exporters had shipped higher quantity of non-basmati rice over the past few months. After nearly 30 per cent hike in exports at 8.64 million tonnes for 2017-18 versus 6.77 million tonnes and 6.46 million tonnes for 2016-17 and 2015-16, respectively, India's non-basmati rice exports skyrocketed by 35 per cent to 1.44 million tonnes for April – May '18 versus 1.07 million tonnes for the corresponding period previous year.
"MSP hike has made India's pulses exports uncompetitive in the world markets," said Ashok Jain, Director, Bafna Commodities, a city-based pulses exporter.
The government has raised MSP of moong by over 25 per cent to Rs 6975 a quinta, that of urad and tur hiked by 3.7 per cent to Rs 5,600 a quintal and Rs 5,675 a quintal for the kharif sowing 2018.
The government raised MSP for paddy by 12-13 per cent across all varieties. The MSP hike is expected to help raise prices of rice by at least 15 per cent at the time of harvesting of kharif crop. Other commodities may also witness price hike equivalent to the quantum of increase in MSP. "Africa would replace India in terms of groundnut exports to China, its largest consumer in the world," said Sanjay Shah, Chairman, Indian Oilseeds & Produce Export Promotion Council.