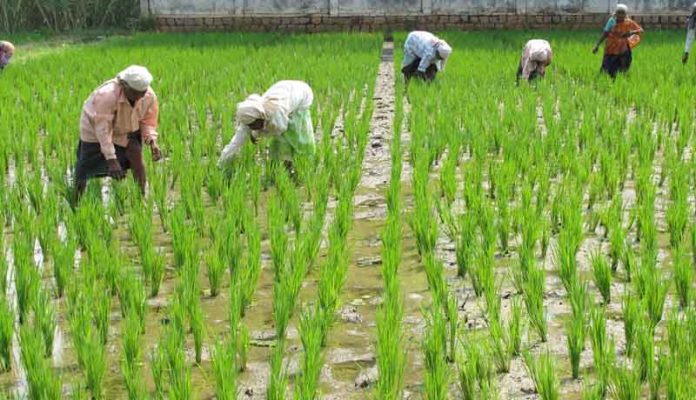 Agri-linked stocks rallied up to 10 per cent as the market gave thumbs-up to the latest round of MSP hike today.
The government hiked minimum support prices for kharif crop for FY19.
Major players in the paddy space such as Kohinoor FoodsNSE 13.32 %, LT FoodsNSE 7.46 %, Daawat, Chaman Lal Setia and KRBLNSE 0.46 % surged up to 7 per cent just after the announcement. The Cabinet Committee on Economic Affairs (CCEA) hiked MSP of paddy for common variety by Rs 200 per quintal.
Mahindra and Mahindra (M&M), the market leader in tractor and farm equipment, wiped off its day's losses and was nearly 1 per cent up at Rs 900 shortly after the government's decision.
It was not just rice, a host of other crops were covered by the CCEA decision.
Most fertilizer stocks have been firming up since morning. Shiva Global Agro Industries surged 10 per cent, followed by CoromandelNSE 2.59 % (up 3 per cent), FACT (2.50 per cent) and GNFCNSE 1.66 % (2.11 per cent)