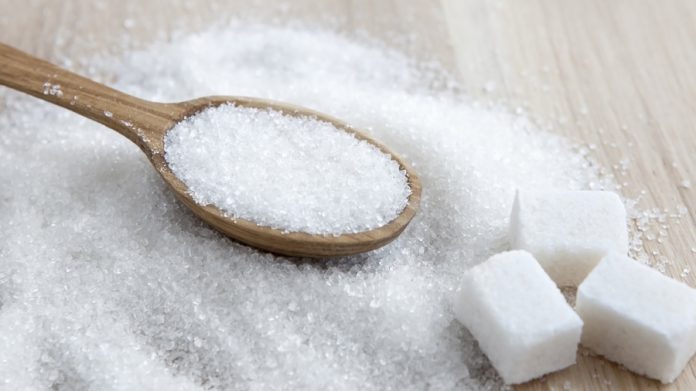 The minimum selling price of sugar fixed by the centre at Rs 29 per kg is inadequate and does not cover production cost, making it difficult for millers to clear huge cane arrears, say sugar industry bodies ISMA and NFCSF.
Indian Sugar Mills Association (ISMA) welcomed the government's Rs 8,500 crore package for the industry and cane farmers, while National Federation of Cooperative Sugar Factories (NFCSF) said the amount is meagre against a cane arrears of Rs 22,000 crore.
"The decision to fix a minimum ex-mill sale price of sugar at Rs 29 per kilo will improve ex-mill prices from current levels of around Rs 28 per kilo, but may not impact the retail prices in any significant way," ISMA's Director General Abinash Verma said in a statement.
However, he said the minimum price of Rs 29 per kg was not enough to cover the cost of sugarcane at FRP of Rs 290 per quintal at the current all-India average recovery of 10.8 per cent. Fair and remunerative price (FRP) is the minimum price which mills have to pay cane farmers.
"The ex-mill sugar price which supports the current FRP works out to around Rs 35 per kilo and therefore Rs 29 is inadequate. It will, therefore, be a challenge to expect the sugar industry to clear the huge cane price arrears on this basis," Verma said.
NFCSF President Dilip Walse Patil said the Rs 8,000-crore bailout package for the sugar industry is meagre as compared to Rs 22,000 crore outstanding cane dues of sugarcane farmers.
"The fixing of the rate of sugar sale at Rs 29 per kg is unsatisfactory as it is less than the average production cost of Rs 35 per kg," he said.
"The cabinet decisions have given temporary relief to the sugar industry but have not addressed the core problem being faced by the industry, sugar factories and sugarcane farmers across the country," he added.
On Rs 4,400-crore soft loan to mills for raising ethanol production capacity in the country, Patil said this will not give immediate relief.
Verma of ISMA termed subsidised loans for ethanol production capacity as an excellent move. "It will encourage setting up of more distilleries in the country over the next 3 years and will help in diverting some of the surplus sugarcane into ethanol and reduce surplus sugar in the long run," he added.
However, Verma said the decision to impose stock-holding limits on sugar mills tantamounts to controls on sugar sales which is not the right way to move into the future.
"Creation of buffer stocks of 30 lakh tonnes will reduce some surplus sugar from the market, though only for a year, and will improve market sentiments to support domestic prices. What is concerning is that there is no idea or proposal on rationalization of cane pricing policy, which is actually the main reason for all the problems of the industry today," ISMA's DG said.